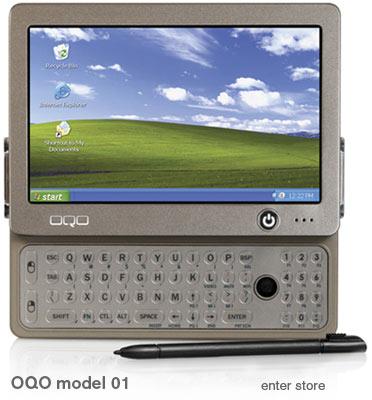 To:OQO.com
Now isn't that a cute little bundle?
No it's not a PDA. This thingie runs XP.
(and for people who insist on having a multi-user server-OS in their pocket)
Looks like they have been reviewing an older version though.
It's still a bit pricey though.
( only a little )
And it looks like you will have to do some heavy bargaining to get one without a pre-installed XP on it. ( Home or Professional ). Ah well, you safe $300 by installing open office. ( which does a fair job at reading assorted Microsoft Office documents, don't know about writing, I hardly ever use either one for that. Corr.: I hardly use either one, period. )
Were those ex-apples I saw mentioned there?
Looks like I'm going to get my 'tricorder' in this lifetime. next the flying cars.
Ojo