This doesn't happen everytime but I would say about 50% of the time, if I have a folder or even an application minimized on the taskbar, and I click on it and bring it forward, it'll look like this (AIM for example in this screenshot). Is there anyway I can fix this? I haven't been able to put a finger on why it is doing this but it has been happening since I got my new video card and my new monitor. I use Windows XP and it is a PCI Sparkel Geforce 9400 GT video card.
Has anyone had a problem like this? It's really annoying because the only way I can bring it back completely is if I minimize it again and click on it again from the taskbar.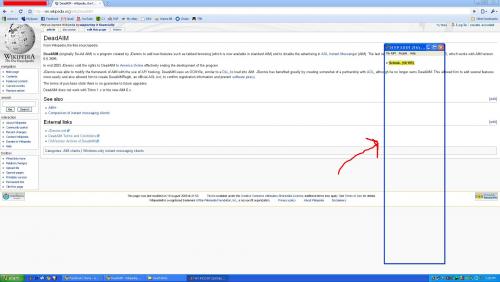 Edited by Deven, 16 August 2009 - 02:39 PM.