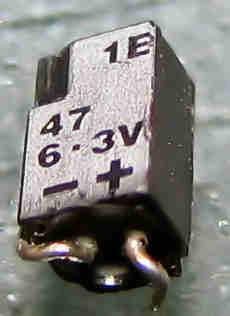 hello,
i found an hp pavilion xh485 at the dumpster of my apt. complex (i know...crazy) yesterday. barely a scratch is on it, the cd drawer was stuck, but i simply took apart and turned out to be dented on top so i fixed that, and it booted up millenium perfectly. it had 1 virus on it, but other than that and a few missing keys...it was flawless.
Here's my dilemma today after an over-confident "IT" acquaintance took it upon himself to take a look inside of her while i was not around (i'm not an IT and i dont pretend to be one--just a curious dork with a screwdriver).
now she will not boot up windows me. she simply hangs and the screen says to press esc, f2, or f10 for setup, bootup options. Pressing any key does nothing at all.
she started to feel really hot, and when i rebooted, a noise came from the fan area. I took her apart and the fan was caked with nicotine dust. I cleaned that up and the fan operates fine.
BUT, in the process of getting to the fan, I found a loose piece rattling around that i have no idea where it may belong, how important it is, if it is causing the current situation of no-boot, and no bios access.
I'm attaching a picture of the mystery part and i would appreciate any help in identifying what it may be, where it may go (i've looked everywhere on board) etc.,.
I'm not concerned about the any issues with windows at this point as i had planned to install xp anyways, but right now i can't get past initial "hp invent" screen. (cd wont boot xp because of present boot order, but can't change boot order because of the hang.)
I still can't believe it was at the dumpster!
lastly, i should add that i have no idea if the present situation of no-boot/no bios access is related whatsoever to the loose part.
hp pavilion xh485
AMD Athlon4 1.0 GHz Processor
512 MB RAM
30 GB hard drive
4x CD-RW/6x DVD combo drive
Trident CyberBladeXPm video card
15'' LCD, 1024x768
56K/10/100 Modem/Ethernet integrated combo card
ESS Allegro sound card
Touchpad with scroll buttons
Keyboard with shortcut keys, special function keys
2 USB Ports
2 PCMCIA Slots
Other Ports: 1 parallel / 1 serial / 1 video-out / 1 monitor / 1 ps/2
Floppy drive
Front info LCD with CD playback and volume buttons
Edited by atlaqua, 14 May 2005 - 04:28 AM.