Hi again!
Second question here that I have posted about my computer, hope you guys can help me out with an answer.
I have an external hard drive, its a maxtor onetouch 4 plus terabyte drive, and it connects to my computer via a mini usb to usb cable(cable supplied by manufacturer.)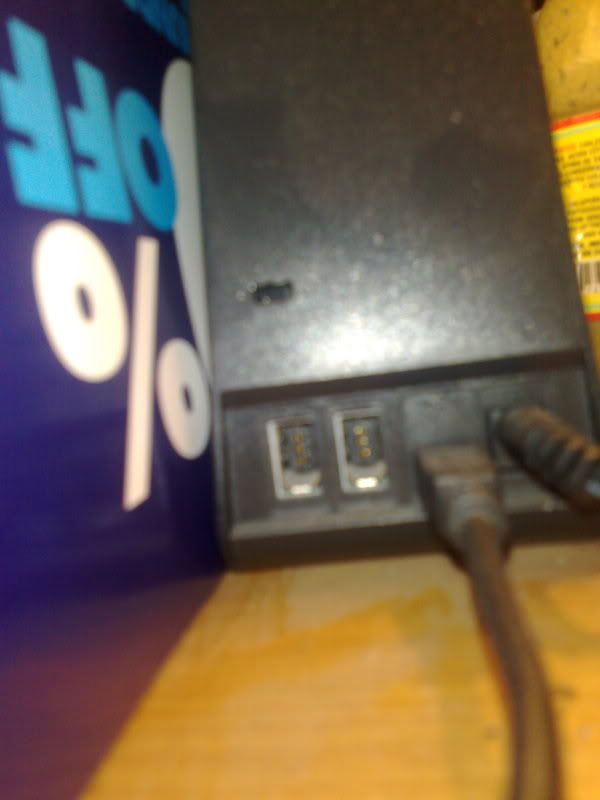 I at one time had it connected to my computer through my monitor which is also a USB hub, but I rerouted things because I figured it would be better to have it go strait to my system since it does a lot of transferring of files.
Also the reason I did this was to try to solve 2 issues i had with the external drive, in which;
(1st) when i would access the drive, there would be a slight waiting time, 8 to 10 seconds and the light on the front of the drive would blink like it was spooling up or something, between opening up an explorer window of the drive, and actually being able to navigate through it. After that wait period, any functionality of the drive is fine, unless it remains idle for an unknown amount of time after which the same thing occurs. This is not a really big deal...but i do move stuff around alot and it is getting kind of annoying.
(2nd) issue is the more interesting weird issue. I recently did a reinstall of XP because if this issue. What would happen is this. For the longest time whenever i would reboot my computer after bios loads up, then after the windows loading screen popped up, I would stare at a black monitor for literally 1 to 2 minutes before the windows log on screen appeared. I really hated this, so since i needed to do a reinstall of windows anyways i went ahead and did it.
After my initial install and reboot of the fresh copy of windows, with all devices (including the onetouch) unplugged the computer restarts flawlessly, no black screen, no lag, nada. So i say to myself, ah issue resolved! Then what i do is bring my system back up to date with all device drivers software and so on and have everything connected back up and im back to normal. Now when i start windows, i experience the same black screen in between the windows boot up screen and the windows log on screen, but the duration of the wait time now is somewhere around 10 seconds or so.
(NOTE) I had already double checked in bios before i had reinstalled windows to see if the external HDD was in the boot list, and it was, so i had removed it from that list, saving only the CDROM drive and internal HDD to be in the list. After doing that and rebooting the process was the same, so i dont THINK

that was the issue.)
So! My two problems now are the lag at start-up as well as the lag with accessing the external HD, AND not knowing whether or not any of my usb ports are 2.0 since the onetouch has 2.0 capabilities. The question of whether or not it is hooked up into a 2.0 port never came up before, but apparently windows knows that it is not currently hooked up into a 2.0 port, but displays that i do have at least one 2.0 capable port. The reason i know this, is recently when i plugged it back into my computer, windows popped up a window saying this.
So...i will give you a brief rundown of all the usb ports my computer has.
On the laptop there are 4 total, 2 on each side.
On one side i have my wireless mouse transmitter plugged in.
On the other side I have the onetouch plugged into one port, and my GATEWAY FPD2485W TFT LCD Monitor's usb hub plugged into the other one.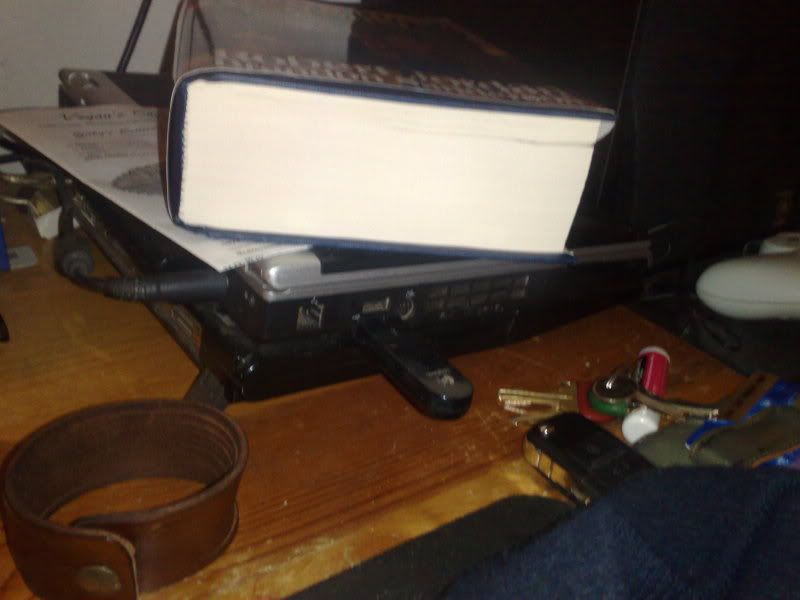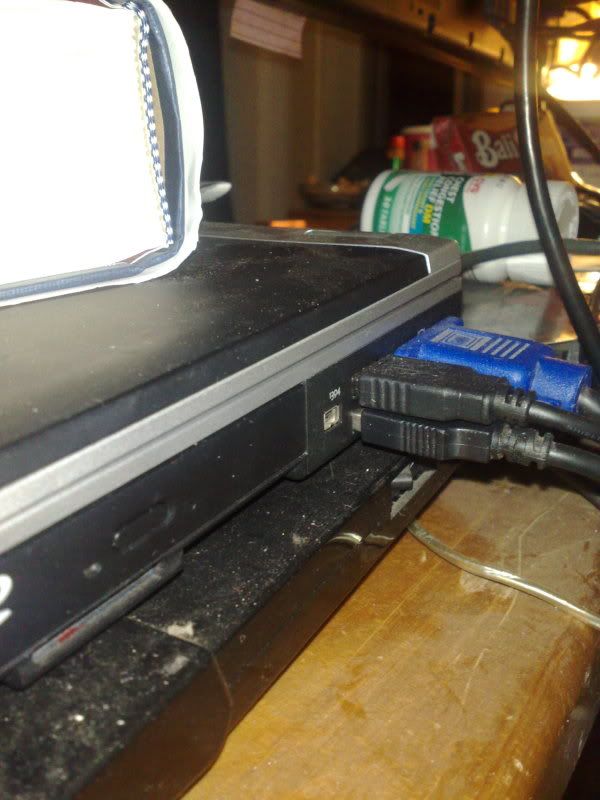 On the monitor there are a total of 4 usb ports available to use, two on the side of the monitor, and two underneath the monitor next to the video imputs.
Plugged into the side of the monitor i have my apple usb keyboard plugged in.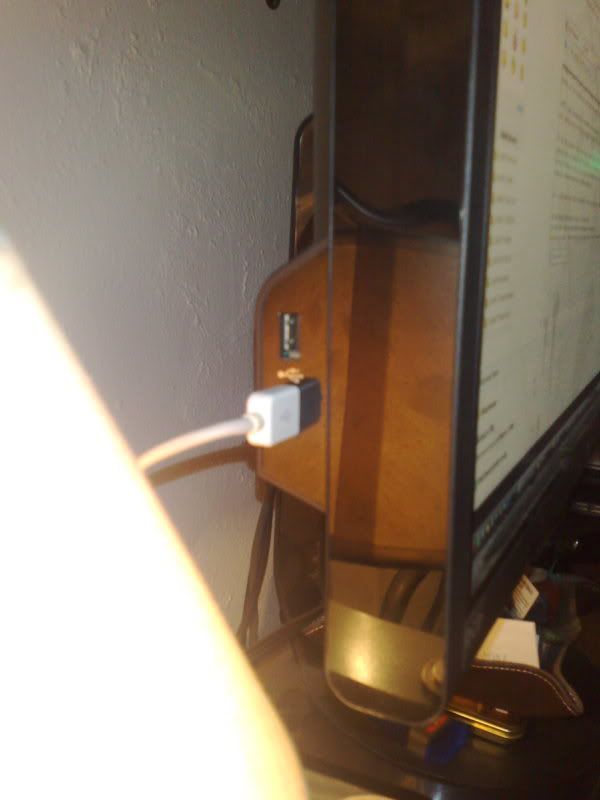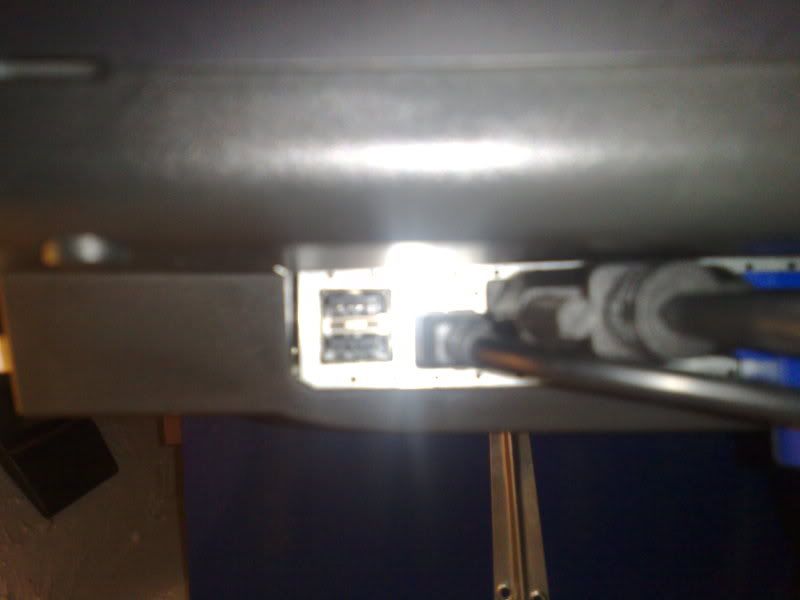 Then Apple usb keyboard additionally has 2 more ports on it.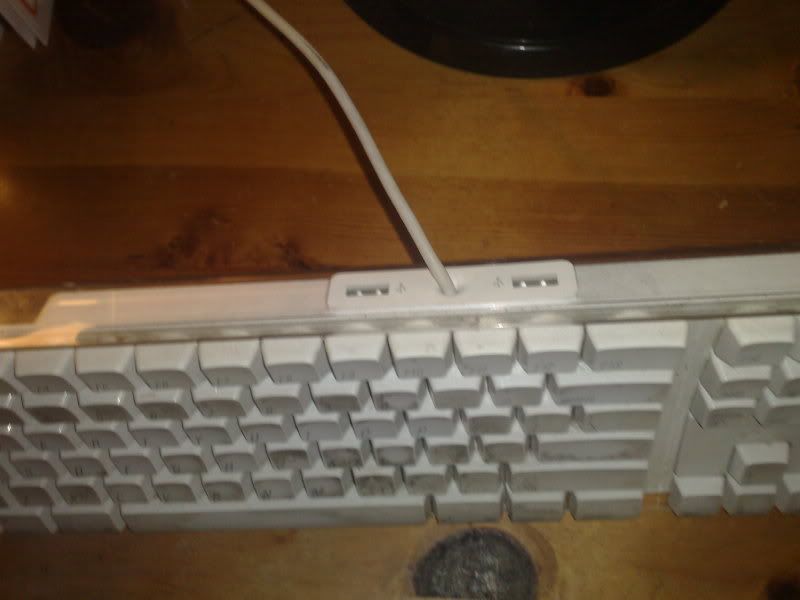 Whew. I searched around when i realized that my external wasnt performing at the best to find a way to decipher whether or not my usb ports are 2.0 and i am thoroughly confused. One site post said this:
http://ask-leo.com/h...ave_usb_20.html
You can check to see if your USB device is plugged into a usb1.1 or usb2.0 port in the following way:
In Device Manager, click View/Devices By Connection. Expand 'PCI Bus' - you should see your USB controllers listed. Locate your plugged-in one of the subfolders of the controller. If its parent is an "Enhanced" controller, it's operating at USB2.0 - otherwise 1.1
Locate your device in the tree, paying attention as to whether it's under an "Enhanced" controller or Standard.
So ive done that, but im still confused as to what is what.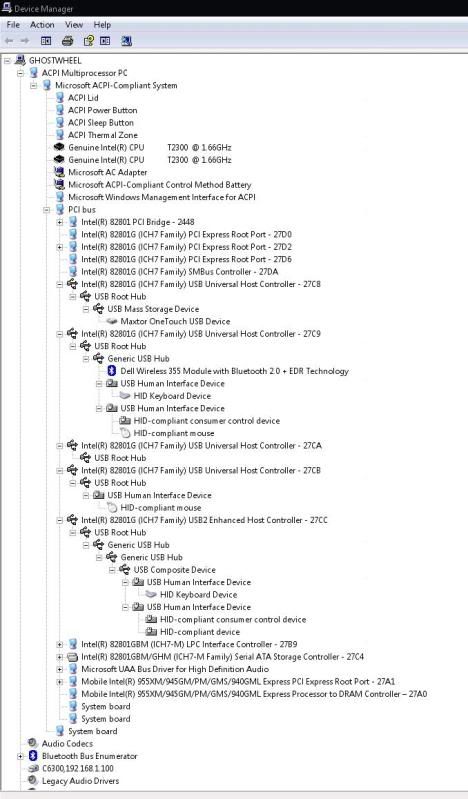 Well, i know that was long, but i always feel that more detail is better than less. If you can help me out with my 2.0 usb search as well as the lag with the external HDD and the odd lag at startup, i will be forever grateful.
Thanks in advance!
Edited by Sytheii, 05 November 2009 - 03:56 AM.