I'm lookin to build a new rig after I get back from my deployment in January. I'm torn between GPUs and should I take the plunge on "black friday" or wait till x-mas for the best prices?
Here's what I have in my newegg cart right now:
Antec 300 case
Vista 64 (its going for about $89 right now w/o rebates and you get a FREE upgrade to win7; 2 OS's for less than the cost of 1!

)
Corsair 550W PSU
ASUS P7P55D Pro MB
Ripjaw 4GB DDR3 1600 RAM
i5-750 CPU
MSI GTX 260
As far as the GPUs go, I'v given myself a $200 limit. I'm looking at the MSI GTX 260. There's OC-v3 and and OC-v4 versions. I can't find any difference at all in the actual card specs. The only difference I can see is the OC-v3 has the twin FROZR fans and a crazy looking heatsink. The OC-v4 only has 1 fan. Cooling would be the big issue and the reviews all say the v4 gets pretty hot. However, I'm hoping my case will deal with cooling issues. I have the v3 in my cart right now which is sitting at $199 with no rebates available.The v4 comes with a combo deal with the i5 for $359. (essentially making the v4 about $159) Are there any major performance issues between the 2 cards and is it worth the extra $40 for the v3?
MSI GTX 260 OC-v3
MSI GTX 260 OC-v4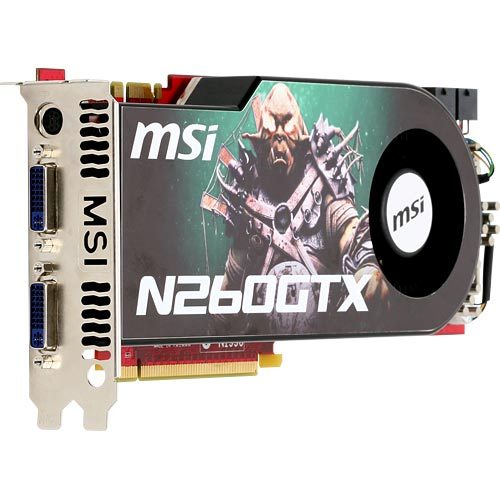 I'm also up for any suggestions on better parts to use for my build too so give me you honest opinions