Hi! I'm currently running Firefox on a dual boot system. I have Windows Vista and Windows XP. I'm unsure if this problem is happening on both systems. I actually haven't thought about XP until just this very moment. Anyway, what happens is that after a few seconds of inactivity on SOME pages, the screen goes gray and I have to hit reload. Once I hit reload there is not a problem. The page immediately comes right back up. It's just very annoying. It just started happening a few days ago. I can't think of anything that is different that would make me think there's virus activity or anything. Does anyone know that this might be, and more importantly, how to remedy it?
Here is a pic of a screencap so you can see what I see.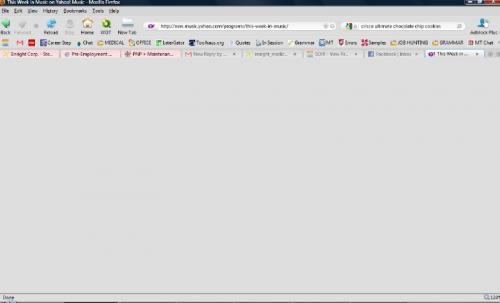 Thank you in advance for any help you may offer.