My CD ROM doesnt seem to be working. I put a disc in & a green light on the CD tray comes on briefly & it sounds like the disc might be spinning inside but I wait & wait & nothing ever happens & it continuously spins for however long I leave the disk in. Then when I click on My Computer I dont see the disc drive. I used to see the disc drive.When I go to my device manager I only see 1 thing under Disk Drives & from what I remember there used to be 2 things under Disk Drives. However I dont know what brand my CD ROM drive is.I just know I used to be able to burn CDs & create discs. And I dont have the installation disk for this CD ROM either.
Im working with XP Pro SP3 & my computer is a old Dell Latitude c610.
OK,when I go to System Information this is what I get when I click on Components then CD-ROM & theres nothing listed.
And heres a screen shot of the device manager.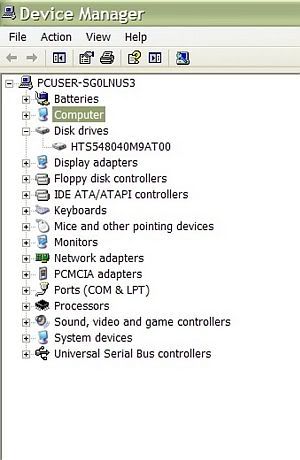 What do I do?
Please & thank u!