As the title says I have lost the text in the add remove programmes box
The icons down the left hand side
Change or remove programmes
add new programmes
add remove windows components
set programme access defaults
Is what they should say.
Not sure what ive done but does anyine know how to get the text back ?
Maybe its a change I made in tweak ui but I have looked and cannot see anything in there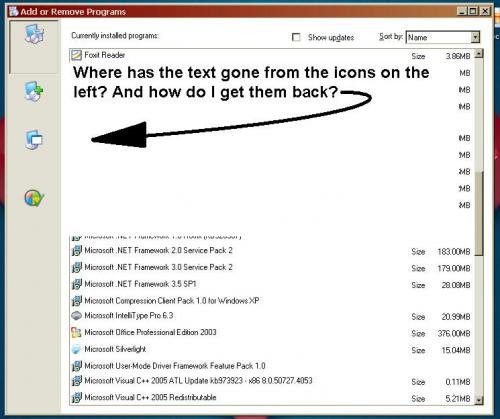 Thanks guys
Edited by bushiee, 18 January 2010 - 02:03 PM.