Hi,
For some reason in the last few days my fonts have gone all wierd.
Example:


See how the o's are misshapen as is the 6, and the u's have a bit missing from the bottom curve.
And when I boot up my desktop lettering is too fat.
Example: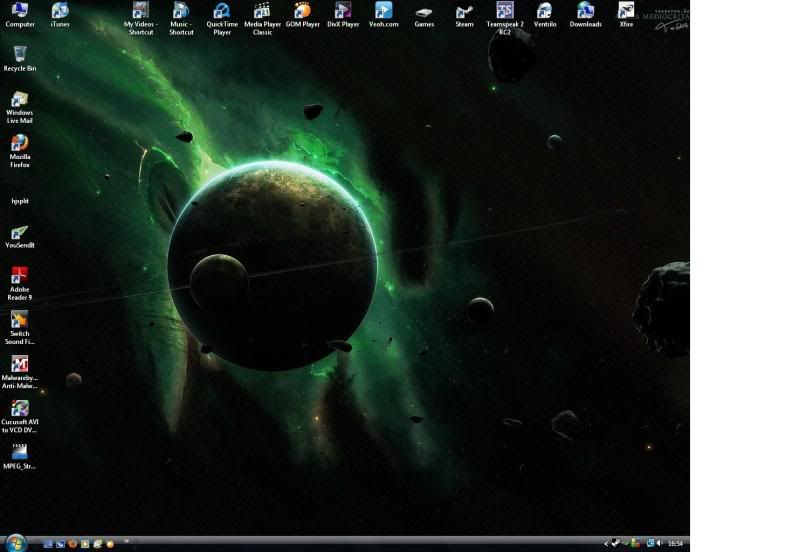 Should look like this.
Its as if something has gone wrong with the sort of shading of the letters
I can fix the desktop letters by changing the theme to windows vista then replacing the backround but for web browsing and windows messages it stays the same, and when I boot up again the desktop letters have changed back the bolder font.
Need some help with this annoying problem please.
Thanks.
Edited by Craven, 21 February 2010 - 11:28 AM.