Ok. So right now I own an old Windows 98, Dell Dimension L433c. I'm looking to upgrade to Windows XP and make a computer that can do light to medium processes; simple gaming, internet browsing (FaceBook and the like.) and some music playing.
Here's a juicy list of the specs.
MICROPROCESSOR - Microprocessor type: Intel Celeron microprocessor. L1 cache: 32-KB instruction and data cache. L2 cache: 128-KB SRAM. Math coprocessor: internal to microprocessor.
SYSTEM INFORMATION - System chip set: Intel 810 chip set. Data bus width: 64 bits. Address bus width: 32 bits. DMA channels: 2. Interrupt levels: 15. System BIOS chip: 4 Mb (512 KB).
EXPANSION BUS - Bus type: PCI (version 2.2). Bus speed: 33 MHz. Expansion-card connectors: four three-quarter-length. Expansion-card connector size: 120 pins. Expansion-card connector data width (maximum): 32 bits.
MEMORY - Architecture: non-ECC SDRAM 168-pin modules. DIMM sockets: two; gold contacts. DIMM capacities: 32, 64, 128, and 256MB. Minimum RAM: 32MB (64MB for Windows NT systems). Maximum RAM: 512MB. Frequency: 100MHz.
Using these specs, what should I buy and from where (links please.) to get this baby running?
And there's a ton more but that's all I feel necessary to list. I have the manual on hand, so if you need any specific info, or need me to pop the cover and give you some info of what's in there, let me know.
Now, some pics.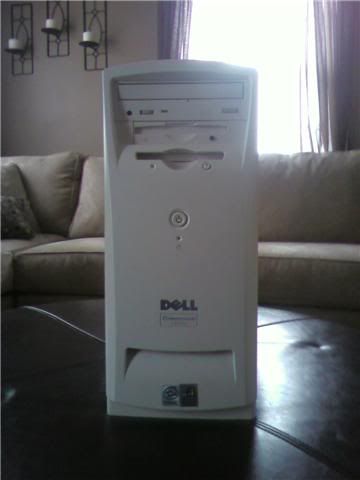 Whole Computer
Label close-up
Drives
Other labels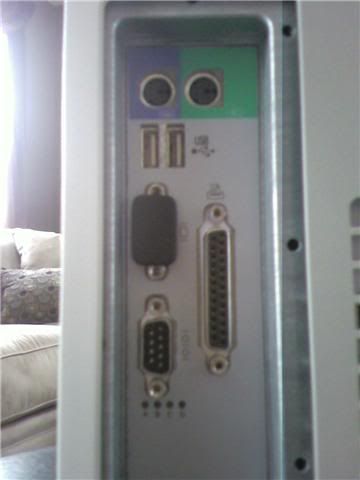 Back of the computer ports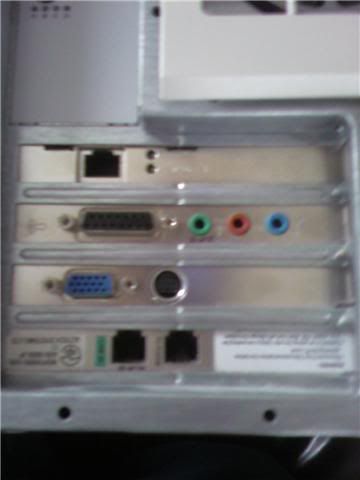 PCI card ports. Bottom two came with the computer, the audio is a TurtleBeach, and the top is an Ethernet one that I recently installed.
Full view of the guts.
Cross-section of the PCI cards.
Memory banks
Any questions, ask away.
Edited by Ericpw, 14 March 2010 - 01:21 PM.