well it's kinda hard to describe so I took a photo. There are weird lines everywhere and very jumpy also.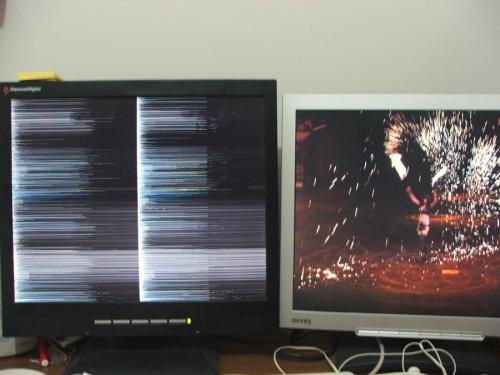 The problem persists even when the vga cable is unplugged. The "no signal" screen is screwed up as well.
This goes on for a while and then slowly gets better (less lines) then goes back to normal. Sometimes it lasts two minutes other times it lasts twenty minutes.
I hope you can help me fix this very annoying issue.
Thank you for your time.