Hi guys,
I'm having problems with Commit charge issues, since yesterday there are moments when the commit charge takes a random upwards "charge" and almost reaches the commit charge limit. I think its down to one of the Svchost.exe which often reaches over 100,000k on these "charges" and whenever i terminate the process the commit charge returns to normal. If i don't the computer grinds to a standstill.
Any help? I'll Attach some screenshots.
Here is the normal ones: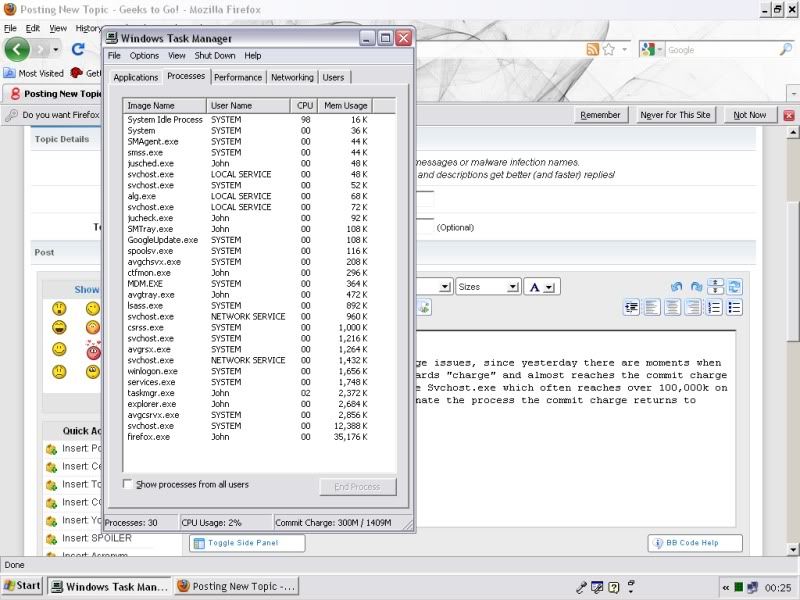 Here are the every 10 minute "charges":
Edited by Gozatron, 02 May 2010 - 03:15 AM.