Hi there,
a few days ago i started to get bluescreens like the one that is attached here (stop: 0x40000080 (0x89d8c410, 0x89328440, 0x89566f44, 0x00000001)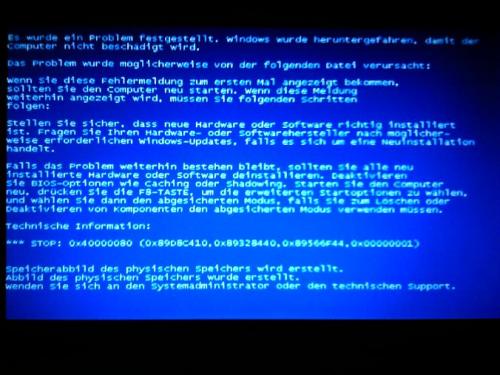 i ran through the forums and through
http://www.jasik.de/shutdown/index.htm
to find my problem. 0x40000080 seems to be a hardware problem, right?
i will start testing the ram and harddrive with software. but maybe someone knows the best steps to get rid of thoses bluescreens? it took me a [bleep] while to set up windows new because the recovery iso did not work properly with my netbook and i had to set it up new over bartpe. maybe with your help i can save some time here

minidump files attached here (was not allowed to upload .dmp files?)

Minidump.zip
96.7KB
97 downloads
if you need any more information about my system let me know and i'll add asap.
thank you very much in advance,
loki