This just started today. When I go to insert a picture in a message the following error box pops up: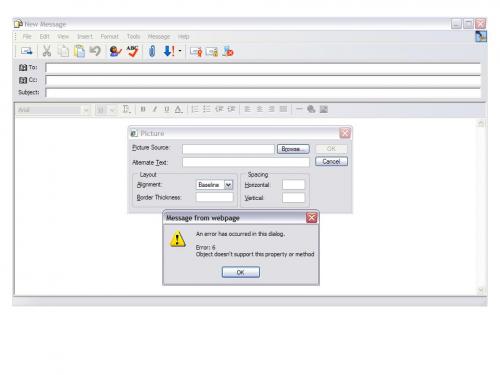 Message from webpage

An error has occurred in this dialog

Error:6

Object doesn't support this property or method.
I've never encountered this before today and hopefully someone can help me figure this one out.
Thanks!