TECH SUPPORT: "How can I help you?"
LADY: "My computer started making a lot of hissing noise at me so I shut it down. Later when I turned it on, the computer started hissing and cracking, next I noticed smoke and a bad smell, then nothing."
TECH SUPPORT: "I will have a technician come over. Leave the computer as it is, so they can find the problem and fix it, or we can swap it with another computer. Give me your address; phone number and the technician will be there just as soon as he can."
When the technician got there, the lady showed the technician the computer, & explained what happened. The technician quickly found the problem.
Take a look at the pictures...you won't believe your eyes!
And you thought
you
had computer problems!
(photos 1 & 2)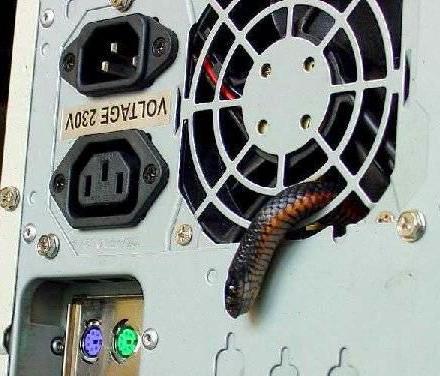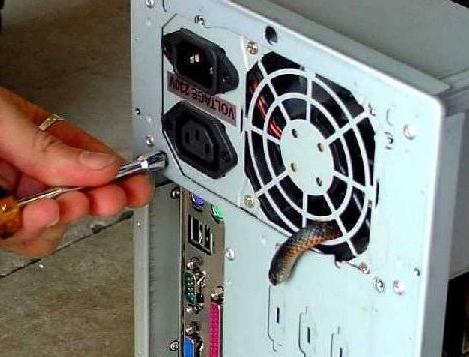 But wait, there's more...