When I run the setup it says something like 'This program has known compatability problems.' and it gives me the choice to either check the internet for solutions, cancel or continue anyway.
When I click on continue it says 'Library not Registered.' Does anyone know how to solve this? (People have said that I should try running it on an admin user which I did in the first place.)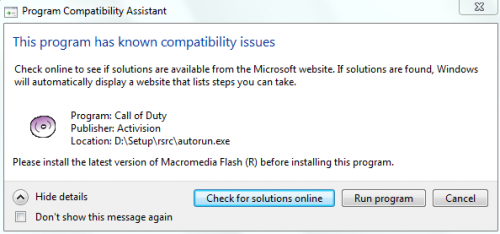 and
These are the messages I got. Right click on either of the two pictures to enlarge them (IDEAL FOR PICTURE 1)
Edited by d34th1457, 31 July 2010 - 03:40 PM.