I bought Office 2010 today after having 2003 before..
When i first ran Outlook earlier it popped up an error which made no sense so i clicked it away. Now all the time in Outlook the same error message keeps coming up, whether i be in contacts / calender etc? I have a hunch its related to Mobileme syncing as my calendars dont seem to be working in Outlook?
The error box popup is very small and the title-bar says "SetupMesageService" and the error is just:
$8004010F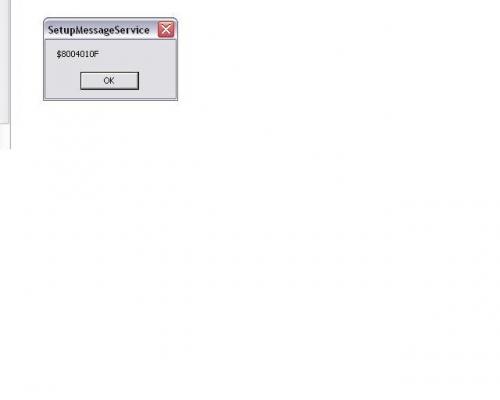 So i have no idea from that message what its about its obviously microsoft cryptic codes! hmm i searched google and knowledge bases but still no idea sadly.. It pops up now everytime i start Outlook, why cant microsoft make errors so they *mean* something? /sigh
Thanks
Edited by Winjas, 08 August 2010 - 11:07 PM.