Greetings!
I have a situation in which my wallpaper is offset, leaving the background color visable in the top and left side of the disaply.
I have it set at 1024 x 768 and I set the horizonal/vert on the monitor. I have also tried another monitor, same tihng, so we can rule out the monitor.
What setting under XP Pro can cause this?
Thanks
Hal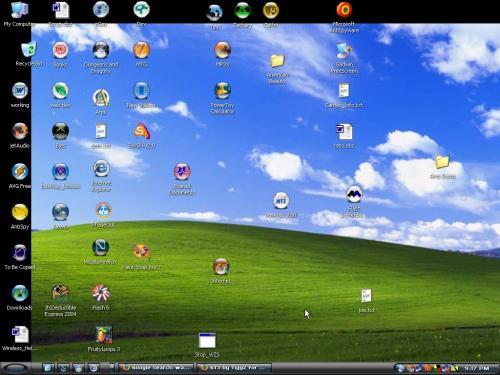 Edited by hal_jordan, 25 May 2005 - 07:25 PM.