Hi, I just purchased a new asus notebook and been having problem with the annoying tap-to-click feature.
anyone has any idea how to disable it ? my OS is windows 7 home premium and the touchpad driver is from ELAN.
I have tried everything, uninstall and reinstalling, updating the driver (which was pointless I already have the latest ELAN driver 7.0.5.10
unchecking the box next to enable click tapping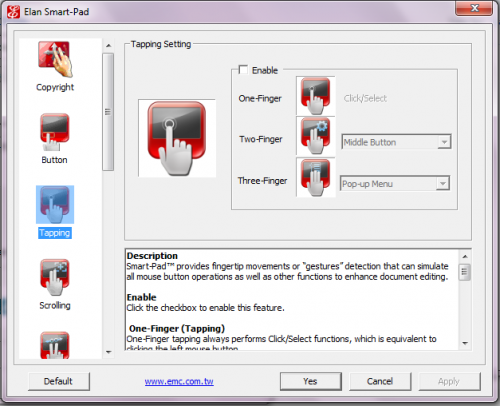 and even disabling the ELAN drive which led me to conclude that this must be windows 7 problem itself.
I wonder whose ridiculous idea it was to have this feature turned on by default ?
Please... it's been driving me insane !!