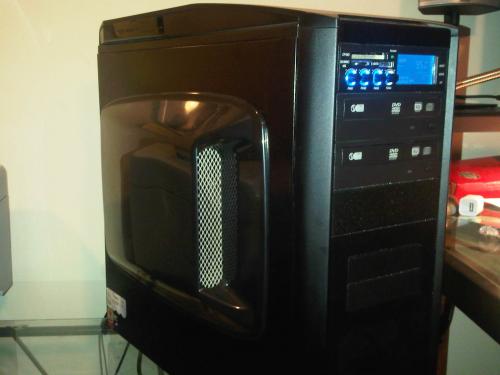 Started with a Thermaltake V9, only problem was that the cpu cooler was sucking in way to much dust. That's where the hood scoop came in, covers a filter you can kinda see in a later pic.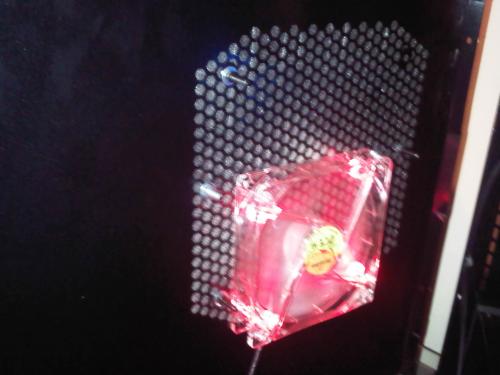 That's the back of the side cover, moved the front fan from the case to the side to pull in air through the filter. Also thinking of installing all aerocool shark fans later on. Have a nMEDIAPC card reader and multi fan controller installed. Can't run the factory 230mm fan on the side because it gets in the way of my cpu cooler.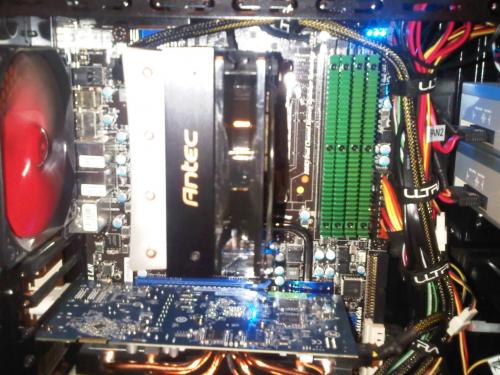 Have the cooler pushing air into the rear exhaust which is pulling out, cpu runs 40 to 45 degrees Celsius.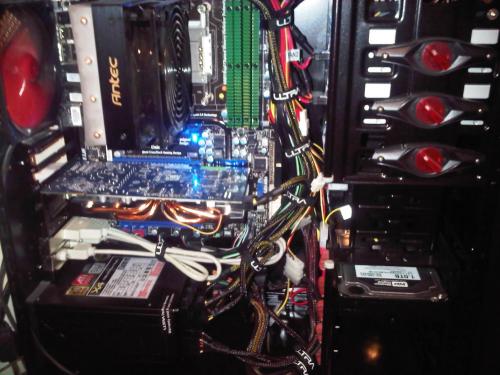 Just an overview of the inside.
Here's the rundown:
Motherboard: MSI 890fxa-gd70
CPU: AMD Phenom II X4 955 3.2ghz. Which with this board can easily overclock to around 3.8
PSU: Ultra X4 750 watt modular
Hard Drive: Western Digital Caviar Black, 1 tb, sata 6.0, 7200 rpm, 64 mb cache
Memory: 4 x 2 corsair dominator ddr3 1333
Graphics: gigabyte GV-R577SO-1GD, ati 5770 chipset, 1 gb
OS: Windows 7 Professional
Any questions or comments just let me know.