Hey, I am on Bellsouth DSL through
Alcatel Speedtouch Home Modem and
D-Link 614+ r2.33 firmware to
my motherboard's buit in ethernet connection.
My Internet Connection under Internet Gateway lists disconnected, but I am still able to access webpages + chat, etc. The problem is that, the connection seems to go off without any notification, and I am periodically unable to access webpages. Also, my ping in games such as counterstrike is much higher than normal.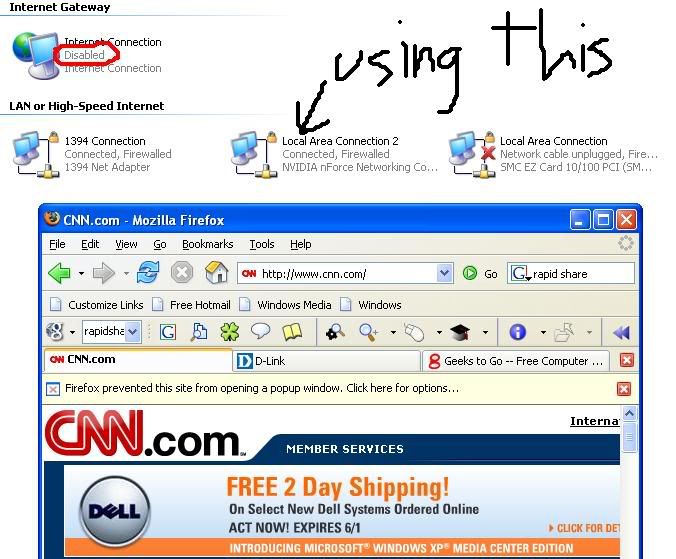 If I try to enable the connection, it will list "connecting" then "connected," yet still show the "disconnected" status under the "Internet Connection."
My chat applications will not list as disconnected and I will not lose connection on my downloads through Azureus (bittorrent) whis this disconnection occurs.
How should I fix this problem? I have tried the winsock fix and using an alternate ethernet card, but this has not solved it. Other computers on the network that are connected wirelessly exhibit slow webpage load times.
Thanks in advance.
Edited by geekxpert911, 29 May 2005 - 09:36 PM.