Hi, I have a faulty intermec printer CPU board.

I know this is a computer forum and I'm probably in the wrong place but if anyone can give me some help, I would really appreciate it.

I manage to connect an incorrect thermal printhead to the printer and I think it has damaged the CPU board as nothing works anymore, even the display does not come on. I have checked all other boards on a working printer, they are ok. So it is definately the CPU. Are there any diagnostics I can carry out? Can it be fixed?
Do you require any further info off me?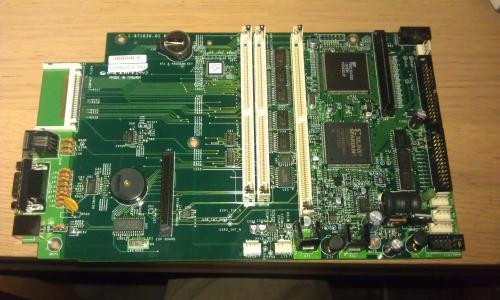 Please help, it will be so expensive to buy a replacement.
Thanks, Bobby