Hey g2g helper(s), I'll try to be as detailed as needed,
After my previous wireless modem was spoilt, I got myself a new wireless modem --
Previous Modem: Linksys Wireless-G WAG200G
New Modem: Linksys Wireless-N WAG120N
After installing the new modem, my laptop can connect to the wireless network just fine, but my desktop (having the [TP-LINK TL WN-727N] USB dongle) couldn't connect at all; not till I go to the Wireless Network Properties and checked [Connect even when the network is not broadcasting its name (SSID)] in the [Connection] tab, and even then the connection is unstable, it changes from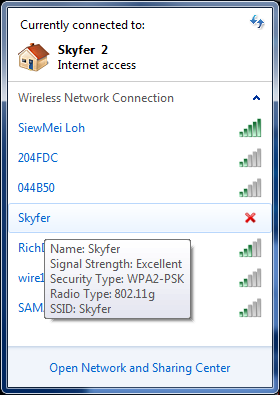 to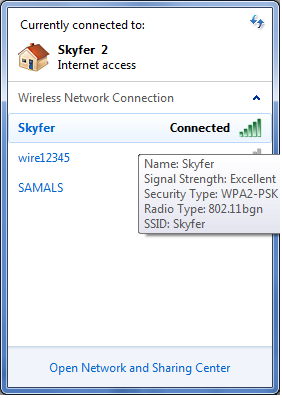 constantly and shows

at the taskbar.
How do I go about fixing that?
Edited by Skyfer, 18 August 2011 - 09:31 AM.