OK there is a new one that I have just come across so I would like to check that out with OTL, it will be a quick scan. Then I would like an AV scan with analysis if I may
Run OTL.
Select All Users
Under the Custom Scan box paste this in
netsvcs
%SYSTEMDRIVE%\*.exe
C:\Windows\assembly\tmp\U /s
CREATERESTOREPOINT
Click the

Quick Scan

button. Do not change any settings unless otherwise told to do so. The scan wont take long.
THEN
Download AVPTool from
Here
to your desktop
Run the programme you have just downloaded to your desktop (it will be randomly named )
First we will run a virus scan
Click the cog in the upper right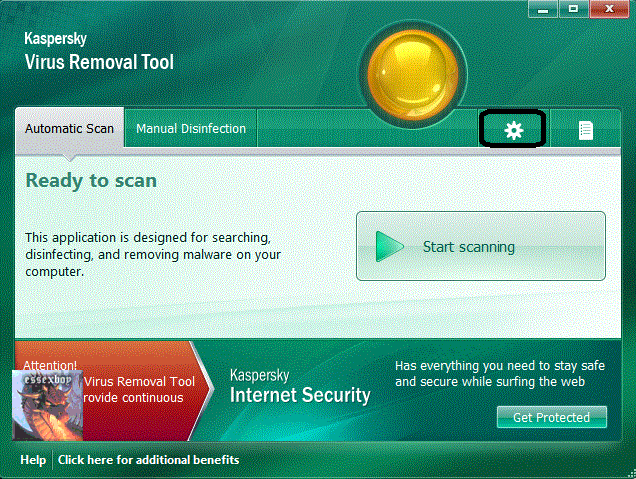 Select down to and including your main drive, once done select the Automatic scan tab and press
Start Scan
Allow AVP to delete all infections found
Once it has finished select report tab (last tab)
Select
Detected threats
report from the left and press
Save
button
Save it to your desktop and attach to your next post
Now the Analysis
Rerun AVP and select the
Manual Disinfection
tab and press
Start Gathering System Information
On completion click the link to locate the zip file to upload and attach to your next post
Megaupload