hi,
See attached pictures. This is an old Intel Brookdale 845G motherboard.
HOW to remove fan from this motherboard ???
When I move the white clips on top, sink & fan body moves a bit, but does not come out. Entire body doesnt twist or turn.
Thanks !!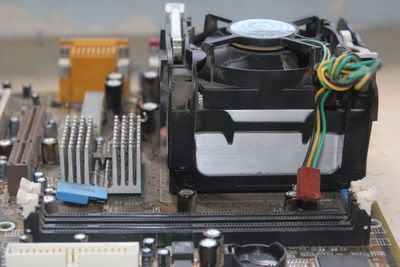 Edited by hencre, 24 September 2011 - 08:21 AM.