Hi.

I think you have run TDSSKiller again.
Download AVPTool from
here
to your desktop.
Run the programme you have just downloaded to your desktop (it will be randomly named).
First we will run a virus scan
.
On the first tab select all elements down to
Computer
and then select start scan.
Once it has finished select report and post that.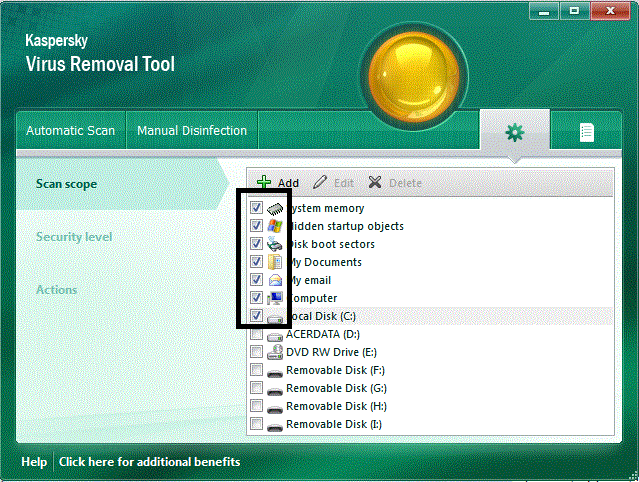 Do not close AVPTool or it will self uninstall, if it does uninstall - then just rerun the setup file on your desktop
.
Now an analysis scan
.
Select the
Manual Disinfection
tab.
Press the
Gather System Information
button.
Once done Open the
last report saved
folder then attach the zip file to your next post.
The file is located at
C:\Users\your name\Desktop\Virus Removal Tool\setup_9.0.0.722_05.01.2011_20-34\LOG\avptool_sysinfo.zip
.
Things I want to see in your next reply
AVPTool report
avptool_sysinfo.zip