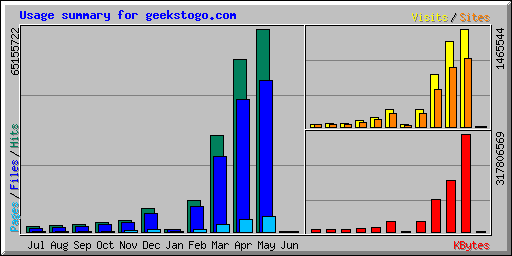 Note: stats weren't functioning for most of Jan, and part of Feb.
Over 1 million unique visitors in May. Bandwidth about doubled to over 300gb, mostly due to the popularity of the MSN Winks thread in the applications forum.
Traffic was pretty flat throughout the month. It gave us a much needed chance to catch our breath, and we were able to get much more current with replies.