redericts [Closed]
Started by
coastal145
,
Nov 27 2011 10:39 AM
This topic is locked
#1
Posted 27 November 2011 - 10:39 AM
have two bugs i can't get rid of win32/rootkit and js/kryptik,ds trojan Help!!!!!!!

---
#2
Posted 27 November 2011 - 11:09 AM
Hi there first I will need to take a look at your system
Download
aswMBR.exe
( 1.8mb ) to your desktop.
Double click the aswMBR.exe to run it Click the "Scan" button to start scan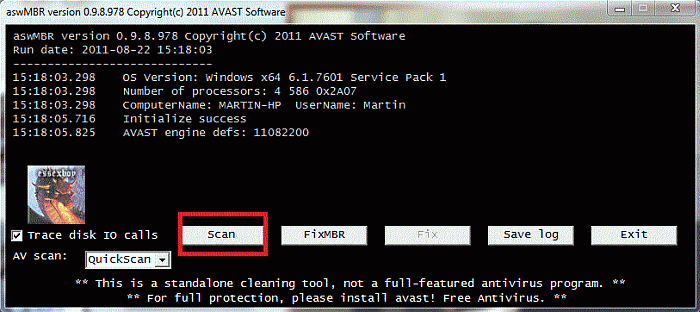 On completion of the scan click save log, save it to your desktop and post in your next reply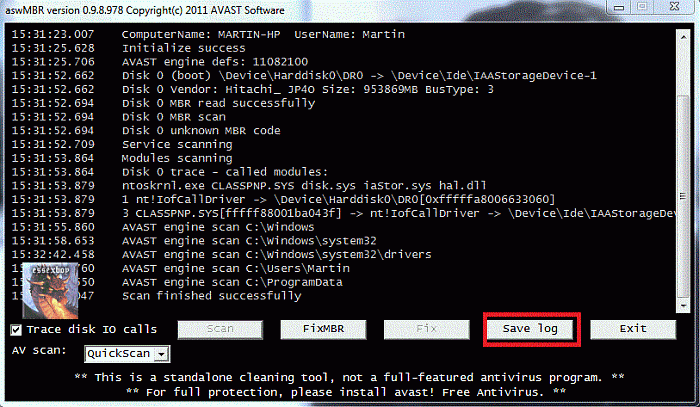 THEN
Please download GetPartitions from the link bellow. You must
right click
on the link and choose
Save as...
. Save it as
GetPartitions.bat
on your desktop
getpartitions.bat
Double click it to run it (If running Vista or Windows 7, right click on it and select "Run as an Administrator").
It will produce
C:\DiskReport.txt
log please post results from that log here to me.
FINALLY
Download
OTL
to your Desktop
Double click on the icon to run it. Make sure all other windows are closed and to let it run uninterrupted.
Select All Users
Under the Custom Scan box paste this in
netsvcs
%SYSTEMDRIVE%\*.exe
/md5start
consrv.dll
explorer.exe
winlogon.exe
Userinit.exe
svchost.exe
/md5stop
HKEY_LOCAL_MACHINE\SYSTEM\CurrentControlSet\services\NetBT /s
HKEY_LOCAL_MACHINE\SYSTEM\CurrentControlSet\services\NetBIOS /s
C:\Windows\assembly\tmp\U\*.* /s
%Temp%\smtmp\1\*.*
%Temp%\smtmp\2\*.*
%Temp%\smtmp\3\*.*
%Temp%\smtmp\4\*.*
CREATERESTOREPOINT
Click the

Quick Scan

button. Do not change any settings unless otherwise told to do so. The scan wont take long.

When the scan completes, it will open two notepad windows. OTL.Txt and Extras.Txt. These are saved in the same location as OTL.
Post both logs
---
#3
Posted 01 December 2011 - 02:37 PM
Due to lack of feedback, this topic has been closed.

If you need this topic reopened, please contact a staff member. This applies only to the original topic starter. Everyone else please begin a New Topic.

---
---
Similar Topics
0 user(s) are reading this topic
0 members, 0 guests, 0 anonymous users
As Featured On: