HI, I'm no expert but need help from one!
I keep getting BSOD - seems to happen mostly when clicking whilst surfing web on either IE9 or Chrome, but can happen all on its own...
I have installed a hot fix 270402 which Microsoft say will sort issue but still no joy.
Problem seems to be getting more and more frequent.
Have updated as many drivers as I can thru dell website and Microsoft.
All windows updates are up to date.
Can anyone make sense of the attached bluescreen shot?
Using Vista Home Premium SP2 on a Dell Inspiron 530
Thanks
PJM001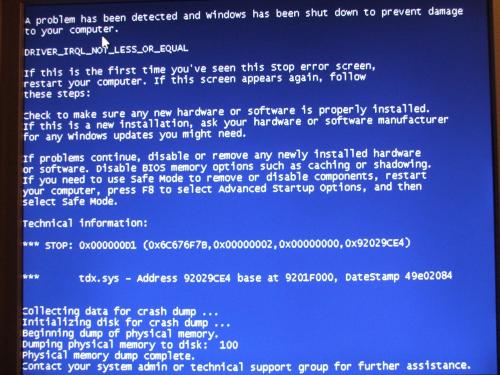 Edited by PJM001, 02 December 2011 - 02:01 AM.