OK. Looks like we have to do this manually. Order is crucial so if you can't do step don't go any further.
It's crucial for you to beckup registry in Step 1!
Step 1
The steps that I am about to suggest involve modifying the registry. Modifying the registry can be dangerous so we will make a backup of the registry first.
Modification of the registry can be

EXTREMELY

dangerous if you do not know exactly what you are doing so follow the steps that are listed below EXACTLY. if you cannot perform some of these steps or if you have ANY questions please ask BEFORE proceeding.
Backing Up Your Registry
Download ERUNT
(ERUNT (Emergency Recovery Utility NT) is a free program that allows you to keep a complete backup of your registry and restore it when needed.)
Install ERUNT by following the prompts
(use the default install settings but say no to the portion that asks you to add ERUNT to the start-up folder, if you like you can enable this option later)
Start ERUNT
(either by double clicking on the desktop icon or choosing to start the program at the end of the setup)
Choose a location for the backup
(the default location is C:\WINDOWS\ERDNT which is acceptable).
Make sure that at least the first two check boxes are ticked
Press OK
Press YES to create the folder.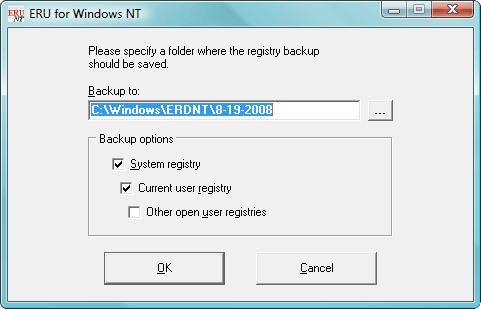 Step 2
Please download
regfix.zip
from the link bellow on your desktop

regfix.zip
1.68KB
110 downloads
Extract
firewall.reg and bfe.reg
and double click them to merge to registry
Restart your PC
Step 3
Click
Start
then in Search box type
regedit
and press Enter
Navigate to
HKEY_LOCAL_MACHINE\SYSTEM\CurrentControlSet\services\BFE
Right click on it and choose
Permissions
Click
ADD...
button and type
Everyone
and click OK button
Now Click on
Everyone
you just created on the list
Below you have permission for users
Select
full control
->
Allow
section and click
Apply
then
OK
button
You are done. Close
regedit
Step 4
Click
Start
then in Search box type
services.msc
and press
Enter
button
Find these
services

Base filtering engine service 
Windows firewall service
Right click on them and press
Start
. If you can't click on
Start
choose
Restart
option.
Step 5
Restart your system and see if firewall turned ON or try to start it. If it respond with any error please post that error for me.