Content is republished with permission from Malwarebytes.
The removal instructions are different from those for
XP Security 2012
, although it is the same malware, only with a different name on the label.
Please use these instructions if you are running Windows Vista or Windows 7.
The names for this rogue that you can find on a computer running Windows 7 and their main screens

Win 7 Antivirus 2012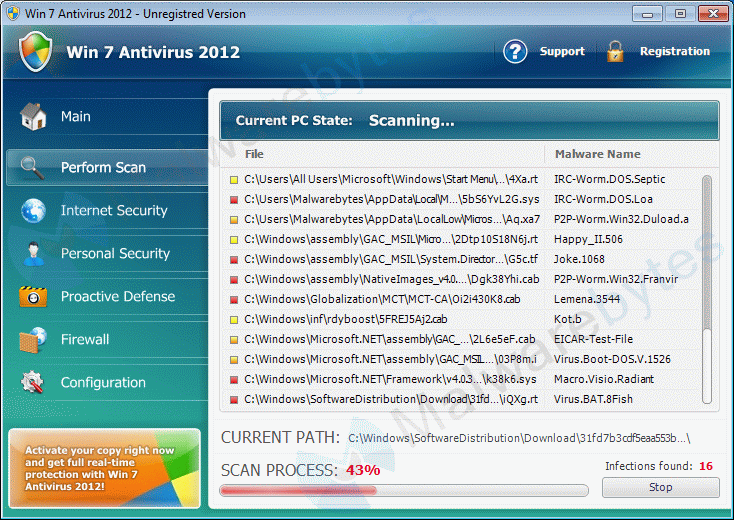 Win 7 Antispyware 2012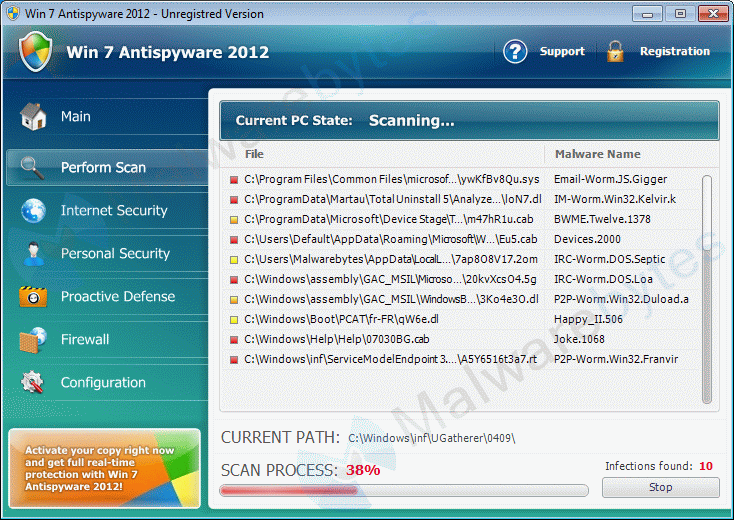 Win 7 Home Security 2012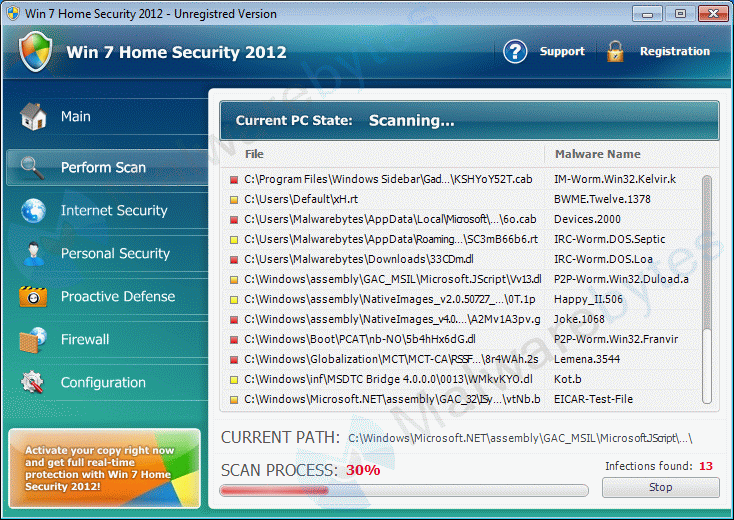 Win 7 Internet Security 2012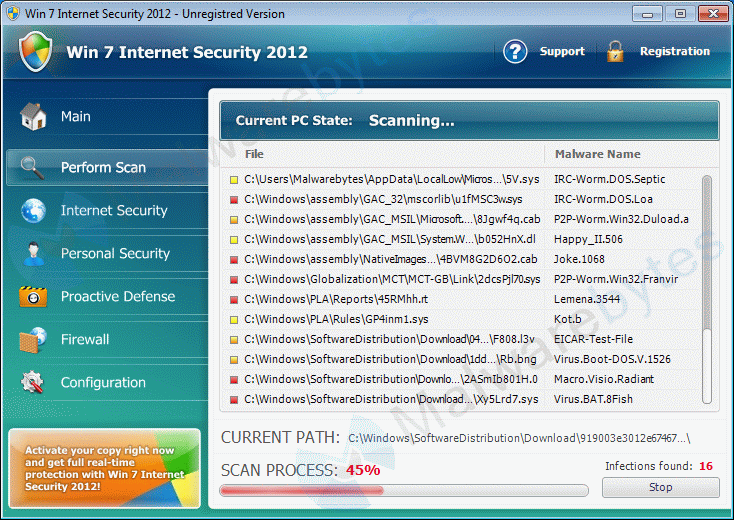 Win 7 Security 2012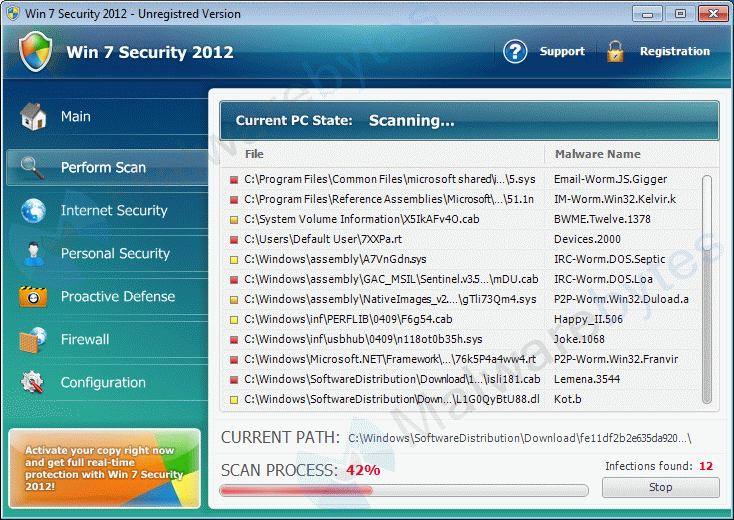 How do I remove Win 7 Antivirus 2012 and its clones?
Please download Malwarebytes' Anti-Malware from
here
If you are unable to do this from the infected computer directly, transfer the file from another computer.
Download the mbam-setup.exe to your desktop.
Now make sure extensions are shown. To do this, please look
here
Then
rename
the mbam-setup.exe:
to mbam-setup.com:
Then rightclick the mbam-setup.com and choose "Create Shortcut". This will create a shortcut on your desktop.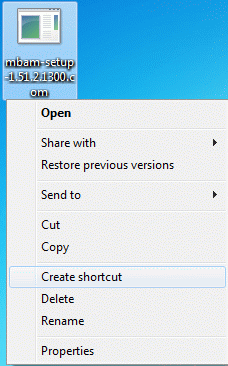 Doubleclick the newly created shortcut to run the installer.
This will launch mbam-setup.com in order to install Malwarebytes' Anti-malware.
At the last screen of the installer make sure the boxes to Update and Launch Malwarebytes' Anti-Malware are checked.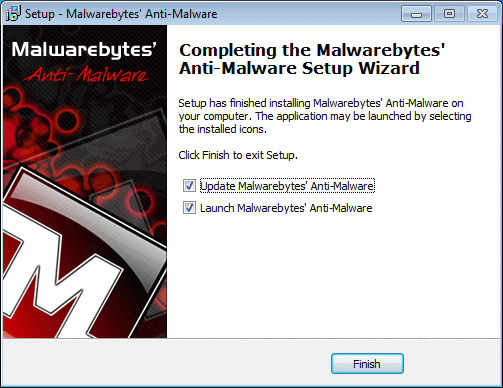 If the program does not start automatically after this you will have to navigate to your Program Files\Malwarebytes' Anti-Malware folder and locate the mbam.exe in there. Rename it to mbam.com and doubleclick mbam.com to launch Malwarebytes' Anti-malware.
Click the "Update" tab and click the "Check For updates" button.
Once the program has loaded and updates were downloaded, select "
Perform Quick Scan
", then click
Scan
.
The scan may take some time to finish,so please be patient.
When the scan is complete, click OK, then Show Results to view the results.
Make sure that everything is checked, and click Remove Selected.
When disinfection is completed, a log will open in Notepad and you may be prompted to Restart, so please allow MBAM to restart.
The log is automatically saved by MBAM and can be viewed by clicking the Logs tab in MBAM.
You will be prompted to reboot the computer. Please do so.
Is there anything else I need to do to get rid of Win 7 Antivirus 2012?
No, Malwarebytes' Anti-Malware removes Win 7 Antivirus 2012 completely.
Also note that the
full version of Malwarebytes' Anti-Malware
could have protected your computer against this threat.
We use different ways of protecting your computer(s):
Dynamically Blocks Malware Sites & Servers
Malware Execution Prevention
Save yourself the hassle and get protected.