A Google search for
128MB ATI RADEON X600 SE
(from your Speccy info) shows it's a PCI-E X16 (16 bit) card.
I'm not sure a new video card will fix this though it should. No guarantee though.
You might be better off to purchase a copy of the Recovery CD for your computer. It's no longer available from Dell but
restoredisks.com
has it.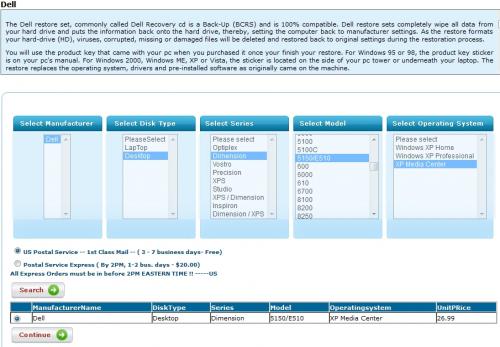 If you use USPS then there is no shipping charge. You need XP Media Center which is $26.99. I've purchased several recovery discs from here and from restore-disks.com and they have all worked well.
I think you can do a Repair Install with the Dell recovery disc/discs but I'm not sure. It would be best to backup your data first to make sure you don't lose anything, then boot the Dell recovery disc and see what happens.
If that doesn't fix it then a new video card is in order.