OK. A few things happened. I completely uninstalled the current graphics driver via the control panel. I did not touch the Nvidia nView 135.94 or the physics driver, only the 285 version of the graphics. If this was in error, this will need to be repeated.
So, I restarted the machine, as prompted. When it booted back up, it booted past Safe Mode into normal running mode. When the desktop loaded, I had 2 error messages. The screenshots follow: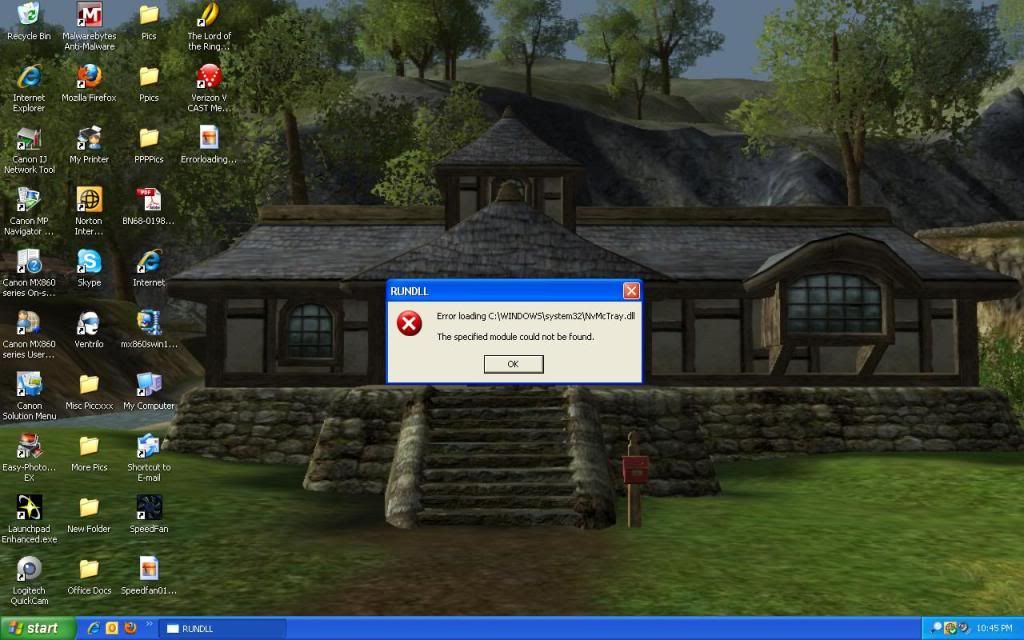 After clicking the messages, I waited to see what happened. The system was stable, with no graphics drivers. I browsed on the internet, and let the machine run for 20 minutes, and had no crashes.
I booted back up into Safe Mode and installed the 280.26 version of the Nvidia driver, and rebooted. The machine booted into normal running mode, stayed there for about 20 seconds and then crashed and rebooted.
I still have the 280.26 installed, and have done nothing else, and await further analysis and instruction.
WWhermit