Geeks to Go will soon celebrate its 9th anniversary online (wow!). In that time we've seen a few graphic design changes, but the forum software platform has remain unchanged (except for updates). Invision forum software has served us well. However, recent Invision forum updates have been disappointing, and not performed well. Because of this we haven't even applied the last couple of updates (except security patches). We've also had some needs and requests that have grown beyond what Invision offers.
A look back at design over time (courtesy archive.org):
Circa 2003: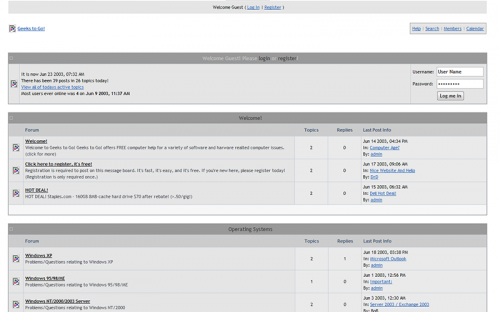 Circa 2005:
Circa 2007: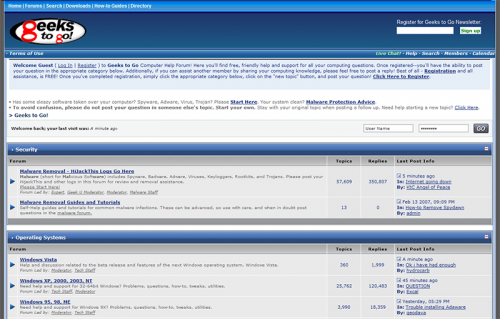 We've had our current design since about 2009, and were due a refresh. Those discussions, as well as dissatisfaction with Invision, lead to a much larger platform change that has been in the works for months.
Change is difficult, and a major platform change such as this will have its challenges. We are only making changes to ensure this site thrives, and continues another 9+ years.
What to expect? We will announce more as the migration date nears, likely offer a preview, and invite some of you to help beta test. Then there will be about a day of downtime as actual migration of live data occurs. In the days immediately following migration, the site will load a little slower as local and server side caches are rebuilt. We will attempt to keep design changes to a minimum, so as to make the change less jarring. It will still be immediately apparent when we're on the new platform.
Thanks for your patience in the coming months, and we hope you're as excited as we are to see Geeks to Go 2.0!
[link removed]
Edited by admin, 18 November 2012 - 10:45 PM.
removed link