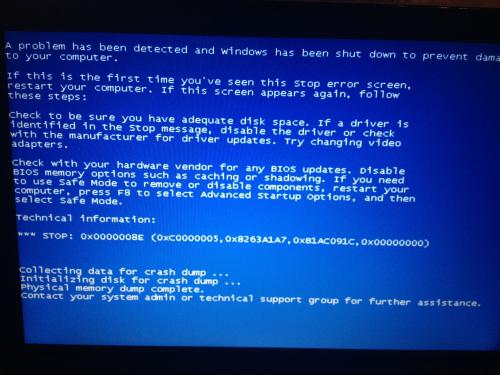 I've tried everything I could to the best of my ability so here I land...I thank you ahead of time for your help.
I have a lenovo Y430 with Vista (unfortunately). I ended up with malware somehow that was redirecting google to spam sites. I ran 3 different malware removers including Norton Power Eraser. Power Eraser stopped the redirecting but asked me to restart. I did and now I'm stuck with the BSOD. I've attached an image of what I'm seeing.
Yes I've googled the STOP and received the "no results returned" which made me nervous.
Tried system restore: I keep getting an error stating I have an incorrect parameter.
Tried doing Lenovo's recovery system: Says Drivers can't be initialized please reinstall.
I try to reinstall and I get the 1719 error.
I've done SFC and I've done Norton Removal Tool to get rid of the [bleep] Power Eraser and I'm still getting the BSOD.
HELP!!