The photo contains my PC configuration.
There is a startup problem every time i boot my PC. It is happening since i added a new Dynet 2Gb DDR2 RAM.
It is showing there is Memory R/W failure. And it says "recent hardware or software changes must have damaged you computer."
I have 2x2Gb slots. Transcend 1GB in primary slot and the Dynet 2GB in the other one.
I performed many startup repairs (almost everyday, once or twice) but still not able to boot up my computer. It boots up properly after i remove that RAM.
I also performed MemTest+. with pass 1. and it showed no errors. It is really annoying because i everyday have to perform startup repairs.
What do you think is the problem guys? It will be really helpful if you guys can make out the problem and tell me the possible solution.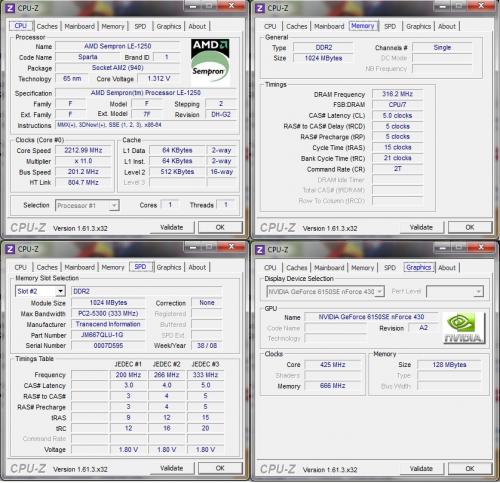 the image shows...slot#2 RAM's properties...
i couldn't show add the props of the other not-working-RAm coz it does not let the PC boot