Outlook is showing small boxes, instead of text in the program itself - not in incoming or outgoing messages.
The areas affected are:
Sent to address, sent from address, some menus...but not all of them.
I've attached a picture to give you an idea of what I'm talking about.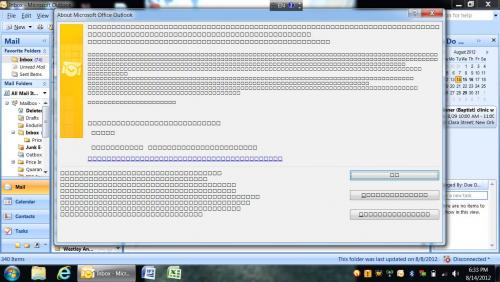 ANY help would be greatly appreciated!
Thanks!!