Hi thanks for reopening my thread. Everything is working great after the last fix. The only issue remaining is I cannot install any real time virus protection on my computer. Below is a copy of problem. When I click the two check box's, nothing happens.
I recently tried to install virus protection, (the pro version of maleware bytes) and it will not allow me to enable filesystem protection or malicious website blocking. There's a red box that says protection disabled. Then I tried installing AVG and using the temporary 30 day protection trial. That was disabled as well and disconnected the internet until I uninstalled it. I was reading online and they said one possible reason this happens is due to corrupt files.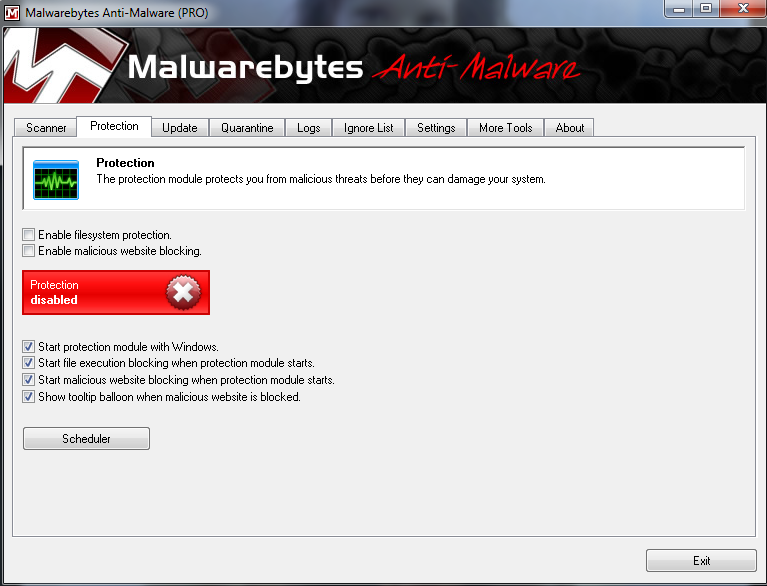 Edited by risefreeze, 05 October 2012 - 12:34 AM.