I have a MyBook HD that isn't working correctly. I have a computer I recently built that I hooked it up to in order to back up the data from the HD to the raid drive on my new computer. The drive was transferring EXTREMELY slowly 500-800kbps max. It was actually doing that prior to hooking it up to this windows 7 machine. It did it on another window 7, a windows vista, and windows xp machine. It did work the first time I hooked it up, however it encountered an error with a file it was transferring, hung up, and then wouldn't connect again. I've since hooked it up to my Vista laptop and it will connect and I am able to access all the files, however it is still taking forever to transfer one file... I have roughly a 1.5TB that I need to get transferred off the drive. I did some snooping through the settings and found that the device is disabled and there is a code 22 error. I did some research and found a lot of possible problems, but didn't want to randomly start implementing them without some more expert advice. I would like to avoid using a system restore as I've added a great deal of data to my raid array and would hate to lose it. I've tried rebooting, enabling the drive, but without any success. Below are screenshots of the steps I've taken and some of the errors I encountered.
The drive doesn't show up in my computer or device manager...

This shows that the drive does show up in Devices and Printers... As you'll notice, there is an error on the internal raid drive...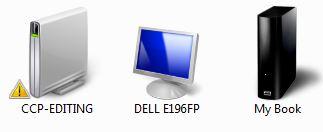 Here are the errors that show up on that drive... I tried using windows update to fix the errors but it didn't work, as the next screenshot will show. I would also like to fix the other driver errors that show up here if you guys could help


As you can see it didn't update the drivers...

Here is the info on the drive from th devices and printers...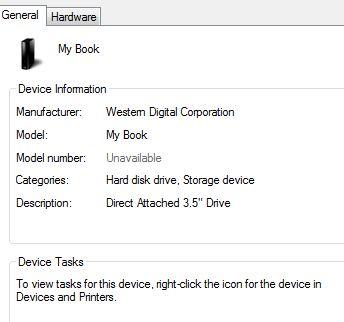 The drive is disabled

So I'm going to try to enable it... I have to go to the properties section since the enable area is greyed out.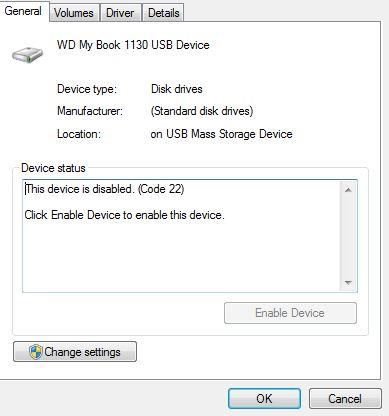 so I click enable here...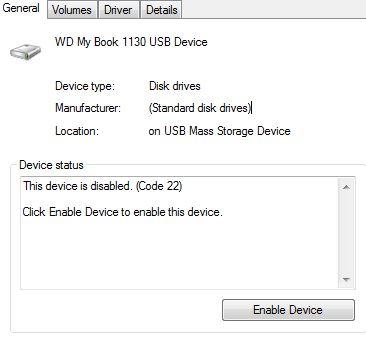 So close, just have to click next...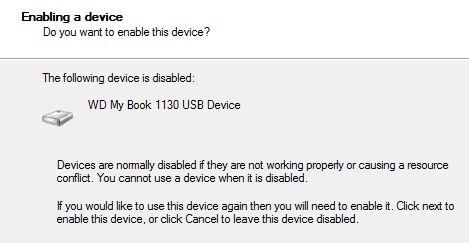 It won't enable though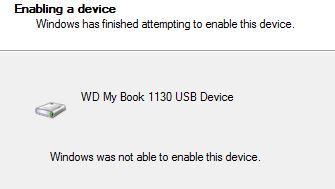 So that's the problem in a nutshell. Thanks for your time and help fixing this issue. If you need any additional screenshots or information, please ask and I'll reply as soon as I can. Thanks again for any help you can provide!