phillpower2, You are good! I ran DriveMax and installed an audio driver and also a family fast internet driver (Whatever that is) and I have sound. It had other suggested downloads but I don't know what they are so I made a couple of screen shots so you can tell me if I need them. My cousin will most likely only surf the internet and listen to youtube music on this when she gets it back.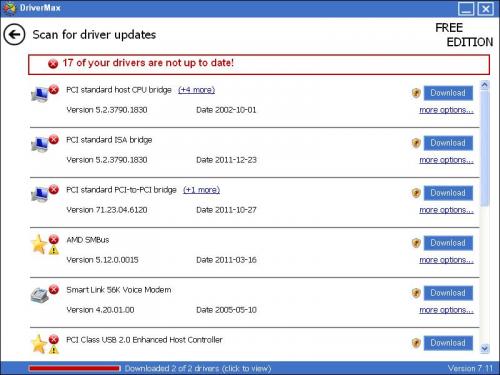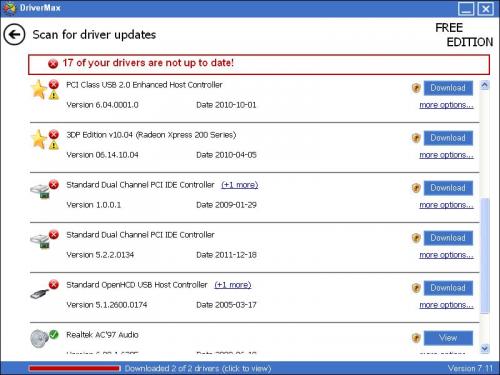 I have a couple of dumb questions...
1. What is a driver? Is it just computer information stored in the motherboard?
2. When I ran a full system scan on Avast it shows that I go through 8+ gigs of info. How can that be stored on one cd when I made the clone? Is this normal? (I'm scared that I did something wrong)
Thank you again for your patience in teaching!
This thing was killing me running so slow. I looked in a couple of other computers that have been given to me lately and found a stick of ram that matched what is in this computer and added it. It blew my mind what a difference it made. She really needs to invest a few dollars in this and add a LOT of ram! I don't know how ram works but it works well!
Edited by chuckgibson, 02 April 2013 - 08:29 PM.