Ive had my new system for just over a month but i have no exhaust fans and despite having some quite modest temps, i would like to lower components in general for longevity as well as improving air flow. I also want to experiment by adding fans to add to my profile of PC building and stop my GPU from becoming audible with it gets to 60c, but i guess with more fans anyway things will be the same anyway!
I already have a pre-installed 120mm intake fan at the front of the case and have purchased two 120mm 600-2000rpm PWM fans to add, im thinking of adding my current fan as an intake side fan.
Here are some pics for reference, im just asking for some advice, my front fan will is covered with a dust filter if positive/neg pressure is an issue but the side one does not. How loud should i expect the system to be? The intake and PSU fans are silent, so will adding PWM fans cool down my system enough or will my CPU still raise in temps enough to send my new fans to max RPM?
Here are my idle temps, GPU raisies to 60-70c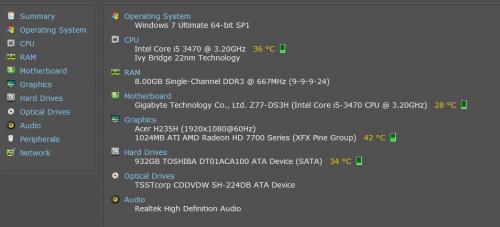 My current airflow, not sure about PSU RPM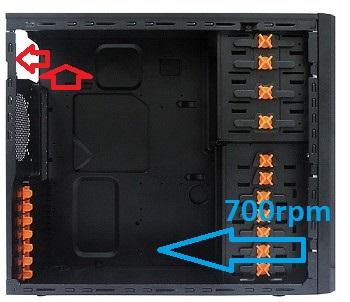 Front fan moved to side, two exhaust & two intake