I have a previously owned TOSHIBA Satellite M505 S4945
On saturday I got this pop up 'windows detected a hard disk problem'. (not my photo, but this is the same type of pop up)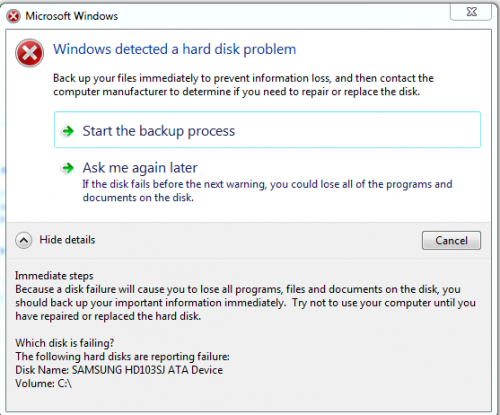 I googled and found a "fix" : TYPE gpedit.msc ON RUN. Navigate to Computer Configuration\Administrative Templates\System\Troubleshooting and Diagnostics\Disk Diagnostic...Double Click on "Disk diagnostic: configure execution level", set it to "disabled". "Not configured" is enabled by default.
Sunday my laptop turned off/restarted and I got this error page that doesnt show up on my laptop, but shows up on my tv (hdmi connected)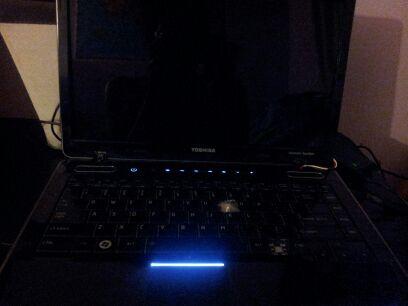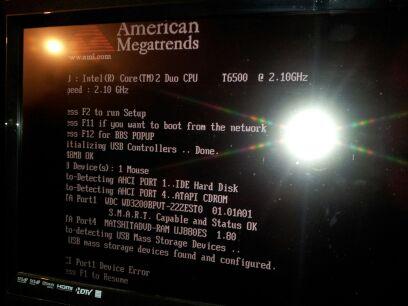 I noticed the "AHCI port1 device error" all the way in the bottom. I did some research, but would like to know any and all reasons why I would get this error...
Extra info: On Friday night my laptop slammed shut fairly hard (it doesnt stand up on its own) I did open my hard drive area and noticed that the hard drive was crooked and being held by cardboard (not done by me).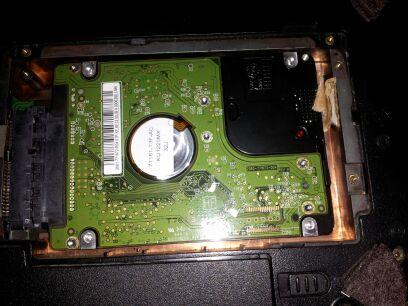 This the hard drive that I straightened out, but laptop still shuts off.
This is for just in case you need it...
So why is this happening and what can be done? Thanks in advance!

Edited by mysticaries88, 20 August 2013 - 04:55 PM.