Hello Evan_R,
Download attached
fixlist.txt
file and save it to the Desktop.
NOTE.
It's important that both files,
FRST
and
fixlist.txt
are in the same location or the fix will not work.
NOTICE: This script was written specifically for this user, for use on that particular machine. Running this on another machine may cause damage to your operating system
Run
FRST/FRST64
and press the
Fix
button just once and wait.
The tool will make a log on the Desktop (Fixlog.txt). Please post it to your reply.
After that
Download :
ADWCleaner
to your desktop.
NOTE:
If using Internet Explorer and get an alert that stops the program downloading, click on the warning and allow the download to complete.
Close all programs and click on the
AdwCleaner
icon.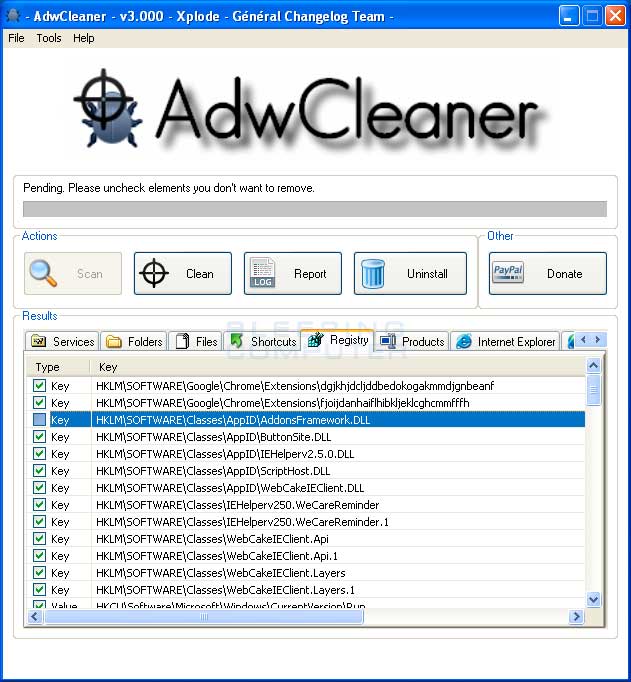 Click on
Scan
and follow the prompts. Let it run unhindered. When done, click on the
Clean
button, and follow the prompts. Allow the system to reboot. You will then be presented with the report. Copy and paste back here. If a report doesn't appear, press the report button and Copy & Paste the contents on your next reply.
A copy of the report is also saved in the C:\AdwCleaner folder.
Finally in this post
Please run FRST again and post back the log it generates.
When you return please post
fixlist.txt
AswCleaner report
FRST.txt