The computer is running normally now. Windows 7 recognizes Panda Antivirus too.
What was our issue back then? Were we dealing with a Malware?
I opened OS(C:) for housekeeping and found some folders unknown to both my sister and me. Are they necessary to keep? Nero Autobackup folder is present although we remember to have uninstalled Nero Autobackup some time ago.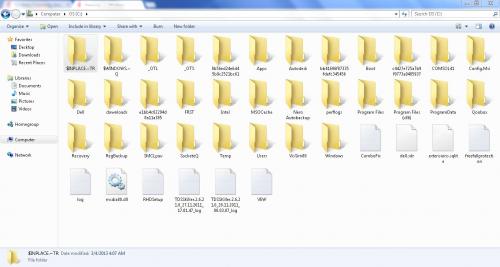 There was a "Problem Reporting" balloon at the bottom right corner of the desktop stating:
"Windows
Problem: Shut down unexpectedly
Files that help describe the problem:
120313-20716-01.dmp
sysdata.xml
WERInternalMetadata.xml
View a temporary copy of these files
Warning: If a virus or other security threat caused the problem, opening a copy of the files could harm your computer."