Hello guys
I just bought a new headset, the Steelseries H Wireless but i cant get the microphone to work. 
If I go to recording devices it shows me this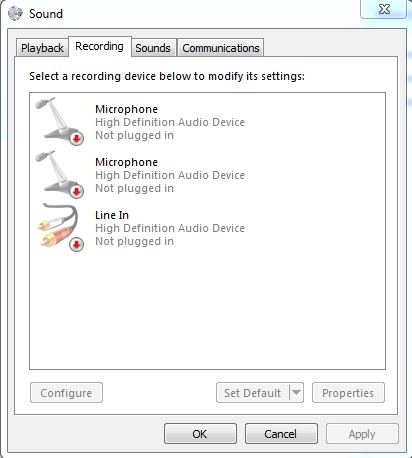 I have tried updating some of the software but it dosen´t help.
When i touch the microphone I can hear it in the speakers so i guess it´s working alright.
it just can´t detect it....
Anyone have any idea?
Kind regards, Schmidt