Hi. I have a PC running 3 operating systems (XP, ubuntu and mint) and when i turned it on yesterday lots of problems.
Ubuntu either gives me a black login screen or a normal login screen and once in it runs really slow and won't play video (like a still every second -audio is fine.
This block of graphics is around cursor and moves with it..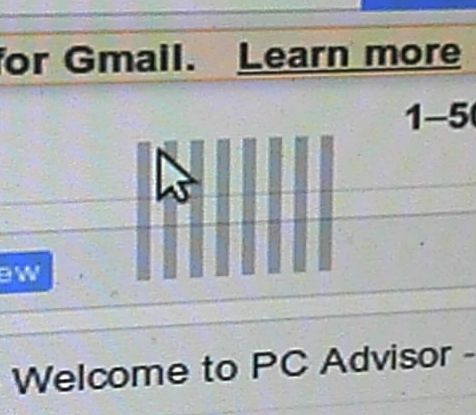 . Mint will login but runs very very slow and has this warning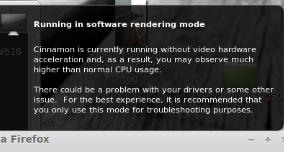 There is the same block of vertical limes around the cursor as on ubuntu
Won't play video (a still every second, audio ok). Windows has these lines on it as it boots, is soooooo slow and most times won't log in (or doesn't by the time i give up... The pattern of 4 lines are new


For it to screw up on 3 OS at once does that mean it is hardware? Any tests i can do to find out? (keeping in mind that i only seem to have access to linux mint at the mo.)
Any advice appreciated

Machine: Mobo: Gigabyte model: GA-MA78GM-S2H version: x.x Bios: Award version: F5 date: 06/18/2008 CPU: Dual core AMD Athlon 64 X2 5400+ (-MCP-) cache: 1024 KB Clock Speeds: 1: 2800 flags: (lm nx sse sse2 sse3 svm).00 MHz 2: 2800.00 MHz Graphics: Card: Advanced Micro Devices [AMD/ATI] RV610 [Radeon HD 2400 PRO/XT] X.Org: 1.13.3 drivers: ati,radeon (unloaded: fbdev,vesa) Resolution: [email protected] GLX Renderer: Gallium 0.4 on llvmpipe (LLVM 3.2, 128 bits) GLX Version: 2.1 Mesa 9.1.7
Edited by hugh2, 01 January 2015 - 12:56 AM.