We have wifi connection problems from time to time and suspect that a crackly telephone line may sometimes be implicated, (though persuading BT, our ISP, that this is the case and something that should be remedied is reputed to be difficult). We have had a BT engineer here and he made some adjustments to our hardware arrangements and gave us a new BT Home Hub 4, but didn't actually replace the little box on the outside of our house that we think looks dodgy enough to be contributing to the problems.
After the engineer came things were a lot better, but we still get bad days when the connection cuts out, on and off, all day.
This is a nuisance of course, but what worries me is that sometimes the connection is down on the iMac when it is ok on my iPad (the iPad at these times being located just a few inches from the iMac). Both are connected wirelessly to the router. In case it's not obvious, the reason I'm worried is that this suggests to me that there is something wrong with the iMac. 
I have mentioned this to an Apple Support person and he said that he didn't think he could achieve anything because the problem was intermediate. I can sort of understand that - more to the point, of course, is the fact that by definition he wouldn't be able to access the computer remotely when the problem was active!
I have also consulted a Mac users' forum. Lots of people made suggestions about improving the wifi situation generally, but I don't think anyone addressed my concern about the mystery of the wifi working for the iPad (sometimes) when it won't for the iMac - when they are situated in pretty nearly the same place.
Two of the attachments were taken at as near as possible the same time (the time included in the filename for the screenshot saying "There is no internet connection"), but the screenshot of the iPad at this time saved itself as a TextEd. file and when I tried to attach it here I discovered this was a format I was not allowed to upload. So I did a new screenshot (on the iMac) of the TextEd. file, if you see what I mean.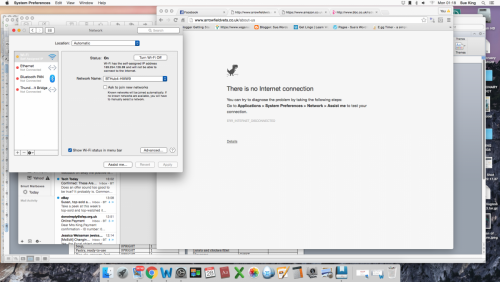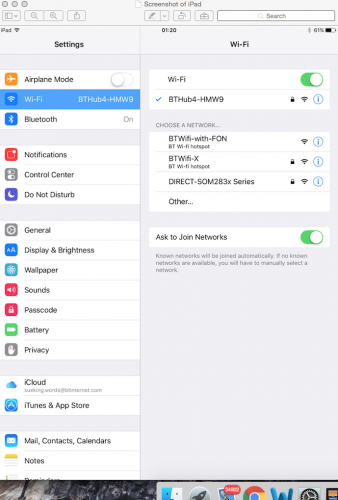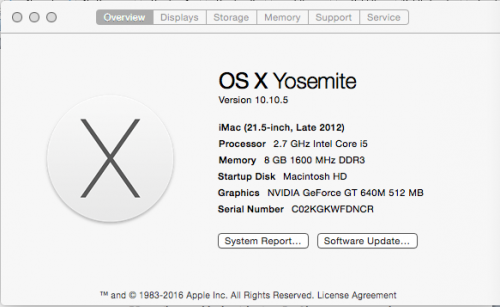 Any suggestions please?
Sue