My home network works pretty well here mainly windows 7 pro and home machines, I created a homegroup and have no issues between the 4 computers here at home sharing files docs etc, I recently added a little dell inspiron micro 3050 to the house for a master bedroom tv to run plex media server on, this is where I have run into a small snag.
On the new dell it runs windows 10, I am connected private vs public (I don't even see a way to change that to what I know as "home" vs public) maybe a windows 10 change?  When I go to homegroup in control panel it sees my other computer's created homegroup and asks me to join, i enter the password and about half way thru the process I get a pop up that says "Windows no longer detects a homegroup on this network".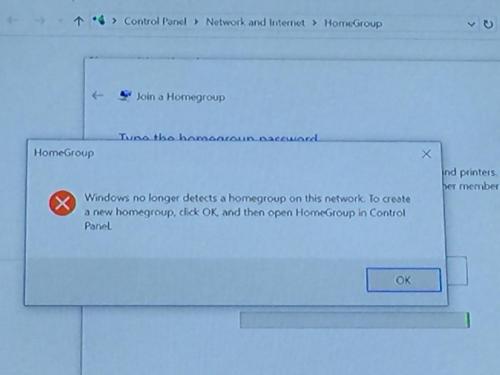 At first I tried the homegroup troubleshooter that did no good, then I rebooted, i disabled my antivirus, I reset my router and modem and tried again, same results as above.
Any ideas much appreciated, this is the only windows 10 machine I have owned so far and it's a bit different so I am learning my way around but I am not sure what else to try or do at this point, I have got my plex server going and I can access it via the browser fine so I guess this computer is doing what I want from it, but I would like to have it join my homegroup so I can just zap a file to and from others in the house as needed and share the printer etc.