Hi,
My First post 
I bought a laptop about 4 years ago. Acer Aspire V5 with pre installed windows 8.
It doesn't have a problem till now. The only thing is, at the office we are using a software
which is running on windows 7 and is not compatible with windows 8 and up.
I want to install the software in my laptop so that I can work at home.
So I decided to reformat my laptop and install windows 7 since I have the CD.
I encountered a problem like change from uefi boot to legacy. 
Then again this error, please see image below;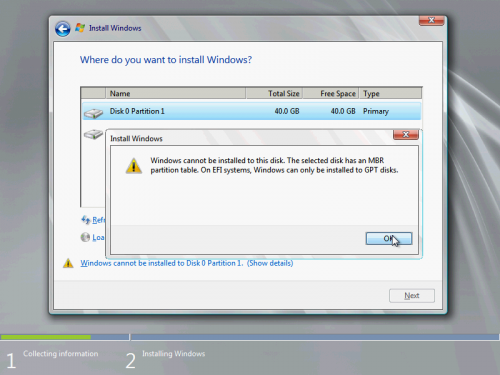 I'm not techie person, I don't understand these.
I thought it will be simple as before (with older computers)
Can any body here give me a walk through on how I can do this in a way a not techie person will
understand.
Thank you in advance.