Hello there,
I upgraded my laptop to Windows 10 at the end of 2016 with the aid of this forum and have been using it every since without any major problems. However, I am aware that all this time Crystal Disk Info has been showing that the hard drive has been showingsigns of failing.
Please could somebody look at the following Crystal Disk reports let me know whether the drive has deteriorated very much since Windows 10 was installed.
Here is the report just after the upgrade:
And here is the latest: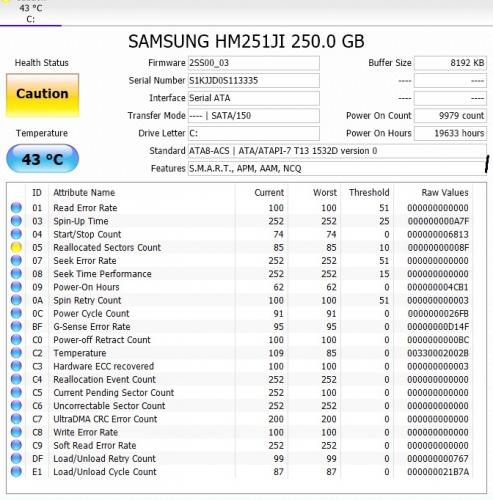 Many thanks,
Chris.